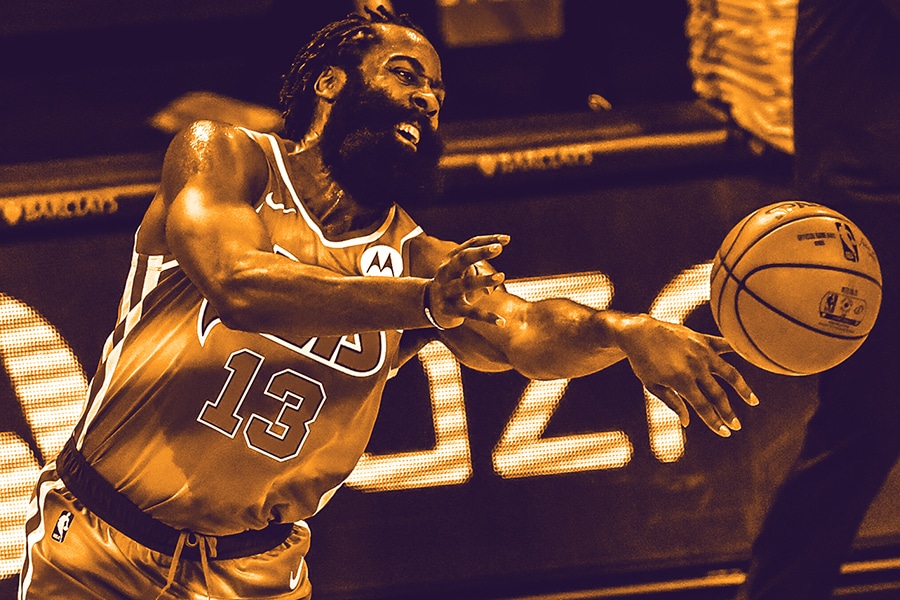 We've created a lovely multi for the NBA's Friday night action, although it is early Saturday morning for South African viewers. Included in our matches is the Brooklyn Nets where their star trio of Kevin Durant, Kyrie Irving and James Harden will on show once again.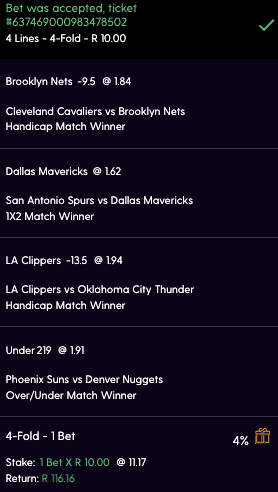 You can use this as a multi or as single bets, take a look.
Cleveland Cavaliers v Brooklyn Nets
The Brooklyn Nets revealed their star trio of Kevin Durant, Kyrie Irving and James Harden this week, and they produced plenty of offence against The Cavs'. The Nets did not expect their defence to allows the Cavs' Collin Sexton to go on a major scoring spree in OT. Cleveland posted a crazy 147-135 double-overtime win on Wednesday. They overcame the combined 96 points from the Nets star trio. The Cavaliers are looking for their third straight but I think the Nets will bounce back.
Best Bet: Brooklyn -9.5 at 1.84
San Antonio Spurs v Dallas Mavericks
The Dallas Mavericks play the last of a three-game road trip when meet the San Antonio Spurs for the first time this season. The Mavericks head to San Antonio after a 124-112 win at Indiana on Wednesday. The win broke a three-match losing streak, their first proper stutter in like two years. San Antonio returns home after a 121-99 blowout loss at Golden State on Wednesday, marking the biggest loss for the Spurs this season. Spurs are 2-4 at home ahead of Dallas.
Best Bet: Mavericks to win at 1.62
LA Clippers v Oklahoma City Thunder
The LA Clippers are on a five-match winning streak, The Clippers will try to extend their run when they host the Oklahoma City Thunder in the first of back-to-back contests on Friday and Sunday. LA has been blitzing opponents in the third quarter. In their last three wins, the Clippers have outscored the opposition 110-55.
Phoenix Suns v Denver Nuggets
Nikola Jokic is a serious MVP candidate, averaging a triple-double 14 games into a 72-game schedule. Jokic will be examined again when the Nuggets play the Phoenix Suns, the first of two straight days of playing in Phoenix. The Suns are led by Devin Booker, but Deandre Ayton is showing why he was the first overall pick in the 2018 draft. This will be a tight match and considering the Suns won their last 169-103, I think the unders is the right option here.
SIGN UP TO OUR

BET CENTRAL PLAYBOOK
Get weekly emails packed with the best tips and sports content.
Get ahead of the game now - fill in the contact form below.