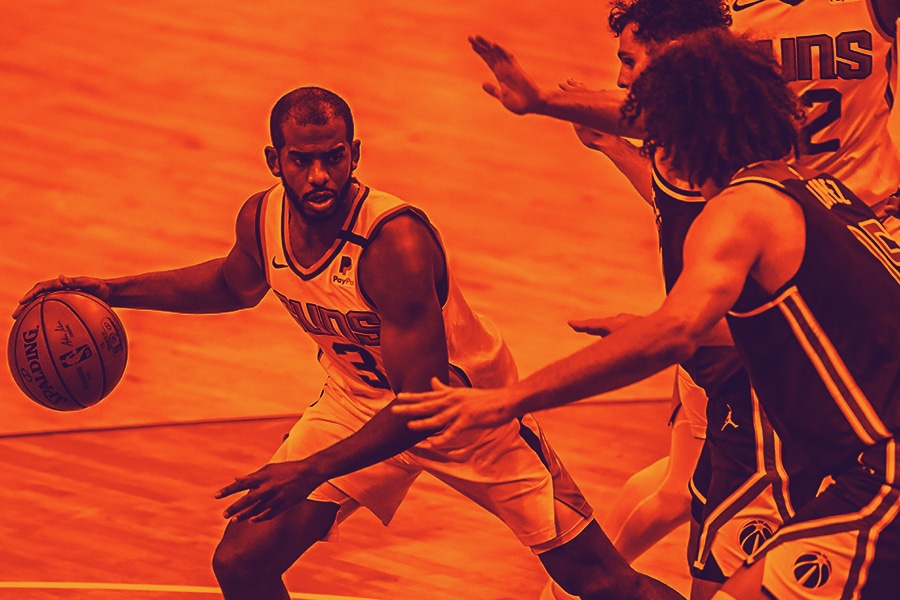 With 13 days left in the regular season, the NBA playoff race is getting crazy but also utterly entertaining.
Thanks to the new play-in tournament, only six teams have been eliminated from contention, and the races for home-court advantage, playoff berths and play-in spots are very intriguing.
How it works is that the play-in tournament consists of games between the No. 7 and 8 teams, and the Ns. 9 and 10 teams. The winner of the 7-8 game advances to play a first-round series against the No. 2 seed, while the loser plays the winner of the 9-10 game to determine the final playoff berth in each conference.
NBA Conference Winners Odds
The West
The Jazz are (4.80) to win the West and are currently number 1 seed. The Nets (2.05) and The Bucks remain the bookie's favourites (4.30).
The East
The 76ers are (5.25) to win the East and are currently number 1 seed, Favourites are from Los Angeles with the Lakers (3.00) and the Clippers (3.40).
GET DAILY NBA TIPS

EXCLUSIVELY ON BET CENTRAL
Update every day - don't miss out!
NBA Finals Winner
The Nets – 3.20
The Lakers – 5.00
The Clippers – 5.75
The Bucks – 8.50
The Jazz – 9.50
The Suns – 13.00
Regular Season MVP
Nikola Jokic – 1.12
Joel Embiid – 6.50
Steph Curry – 19.00
Giannis Antetokounmpo – 21.00