PSL 2020/21 Trends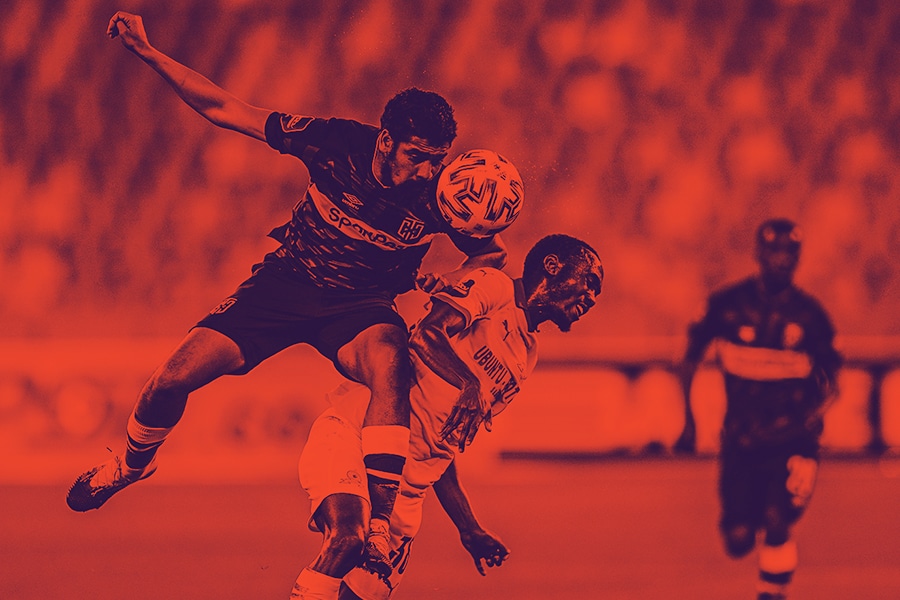 By BET Contributor
The International break is over and the DSTV Premiership is back this weekend. We are three games into an already exciting and condensed season. Laduma Analytics looked into some of the data and trends so far this season.
The Table
It is difficult to evaluate the table after three games played, but we can compare how teams started this season versus last season. After three games, there are some differences and similarities between the teams. The table below shows us which teams started better than last season and which teams continue to struggle to get the ball rolling.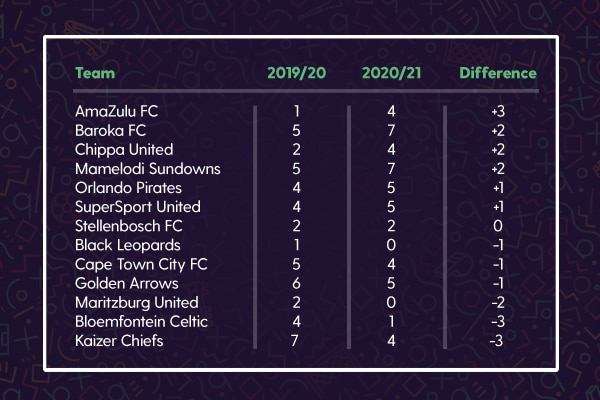 Ups
For instance, AmaZulu FC, Baroka FC, Chippa Utd and Mamelodi Sundowns have made great starts to the 2020/21 season and are in a better position after three games compared to the same stage last season. There was lots of speculation of how Pitso Mosimane's influence, loss of dedicated backroom staff and the board naming no defined 'Head Coach' between Manqoba Mngqithi and Rhulani Mokwena would impact Masandawana this season.
Elsewhere, performing well into the season are big spenders and newly acquired AmaZulu FC. The Usuthu last year went through a turbulent season appointing no less than three head coaches/managers. Now with Ayanda Dlamini at the helm and in the off-season seeing lots of heavy lifting being made, the big names have certainly paid dividend thus far. The best part for Usuthu's fans…they have not even seen all the big names make an appearance yet.
Downs
The biggest disappointment so far has no doubt been Kaizer Chiefs' results and performance. They were three points higher up the table in the previous campaign. MTN 8 finalists Bloemfontein Celtic have also struggled so far but may have directed their focus to the MTN final on purpose. Elsewhere, Maritzburg United struggled to get going before the international break but Tinkler has experience in turning around such a situation already. The same however cannot be said for Black Leopards coach Patrick Aussems. Having just arrived in the country a mere month ago, he may not get a lot of time. History does not play nicely at Lidoda Duvha as we know all too much from last season. They currently sit bottom with 0 points after three games.
A team's points are more related to results at the end of the game, whereas we want to go deeper and try and find patterns and trends of how teams have been performing so far. For this, we have to look deeper and examine what are known as 'underlying numbers'. These tell us more about how a team is currently performing and if they are going to be able to sustain the current trend.
Shots per Game
Research around the world has suggested that it takes approximately nine shots to score a goal in football. With that estimation, we can see that based on that assumption, three teams (Stellenbosch FC, MTN 2020 finalists Bloemfontein Celtic and Cape Town City FC) would be struggling to score a goal on average per game. However, this assumption does not consider the quality of a shot taken by a team or player. Taking lots of shots is no doubt very important but the quality and hitting the target matter just as much, if not more.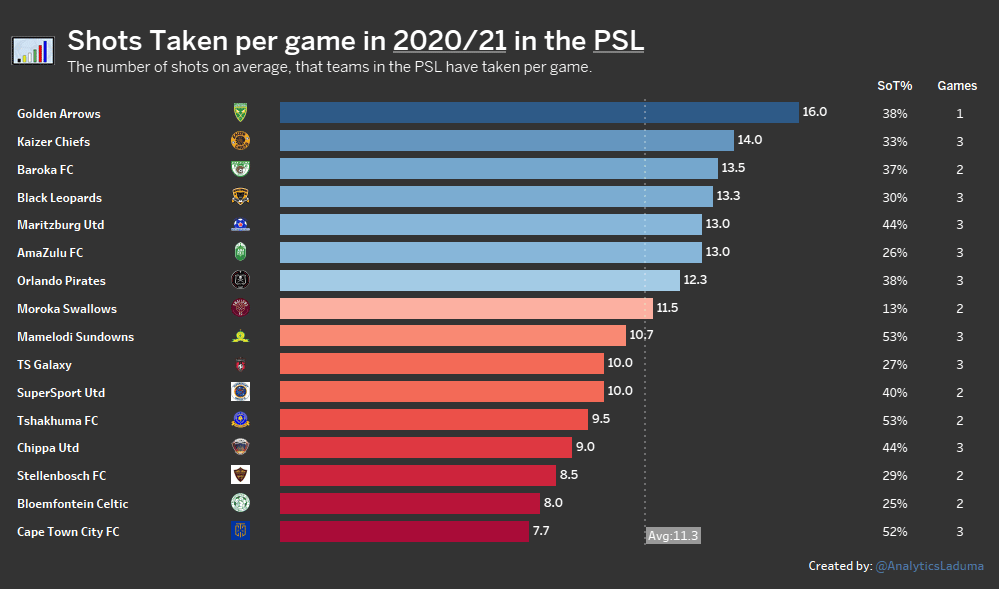 Moroka Swallows
The GladAfrica champions have hit the ground running and sit comfortably in third place. Brandon Truster should be cautiously concerned about his team's premature action to shoot from distance. They are only hitting the target with every 5th shot they take. This strategy has been proven over and over again to be a highly ineffective way of scoring goals.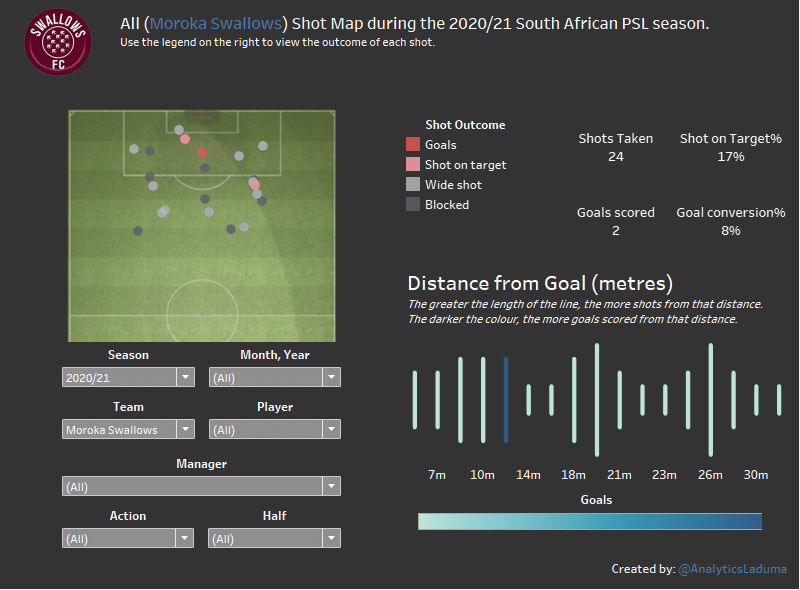 Kaizer Chiefs
Gavin Hunt has been through quite a rollercoaster during his time so far in charge of Amakhosi. Many have questioned his impact so far at Kaizer Chiefs. Let's try and make sense of what he has changed so far. We all know they have struggled to score goals but how or why may that be? For one, the club's top goal scorer last season, Samir Nurkovic has been out injured but is expected to return soon. Second, they are taking approximately two more shots per game than last season. So, what is the issue that Gavin Hunt is facing? It has to do with their quality of shots taken. It has decreased since last season and this is having a major impact on their goal scoring ability.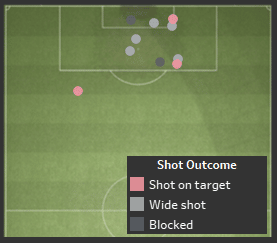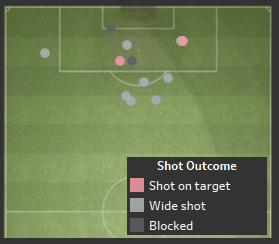 Defence
Using the shot map locations above, we can see that Chiefs players Castro (left) and Billiat (right) have been getting into dangerous locations but the final phase of play (their shot) or defensive actions (the opposition) have denied them glory. You just have to think back to the second game when they faced Chippa United. Based on these data points, this is a temporary blip in performance and the Amakhosi fans should expect to see their team firing on all cylinders again very soon.
The goal drought up front has been bad but so has the leakage of goals at the back. In defence, Hunt and his backroom team have made one major fix, although it has not proven very effective yet. The issue last season was that Chiefs were conceding a lot of shots per game. Hunt has brought the quantity down (three shots less per game), but the quality has continued to rise. If you think back to the first game (vs Sundowns) and the two MTN games (vs Pirates), the opportunities come to mind.
Baroka FC
Matsemela Thoka has taken the role at Baroka in his stride. The team also started last season strong amassing 5 point after three games. Then they struggled and never reached the same level of results as the early part of the season. In fact, they were in so much danger that they quite often dipped their toes into survival mode.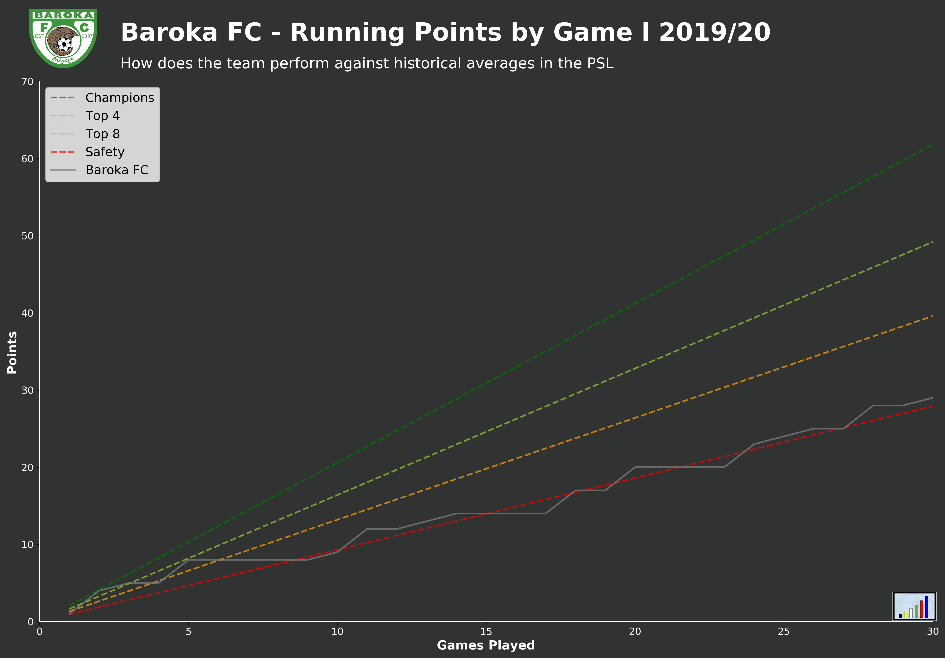 After three games in 2020/21, their performances and numbers look strong. Well all except maybe one measurement. They lead the league in one of the wrong areas – Shots conceded per game (18). Their efforts to play fast attacking football with Mbulu and Makgopa also for their shooting to be pretty much on point. Unfortunately, this is hurting their defensive effort/structure and allows opposition teams to get into space and create chances. This is one part of Thoka's game model that needs adapting as soon as possible, otherwise the defence and Elvis Chipezeze may be in for a very busy season.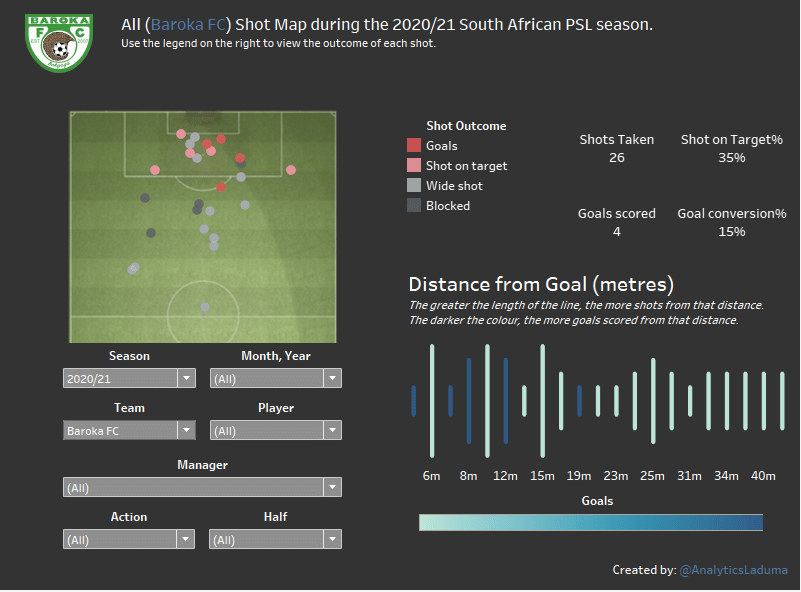 Conclusion
Every team has played three games in the current DSTV Premiership, however due to factors outside of our control, we do not have data for all the games. To counter this issue, we average all statistics on a per games played for every team. This allows us to look at the average for a team and compare them against other teams in the PSL.