La Liga 2020/2021: What to Expect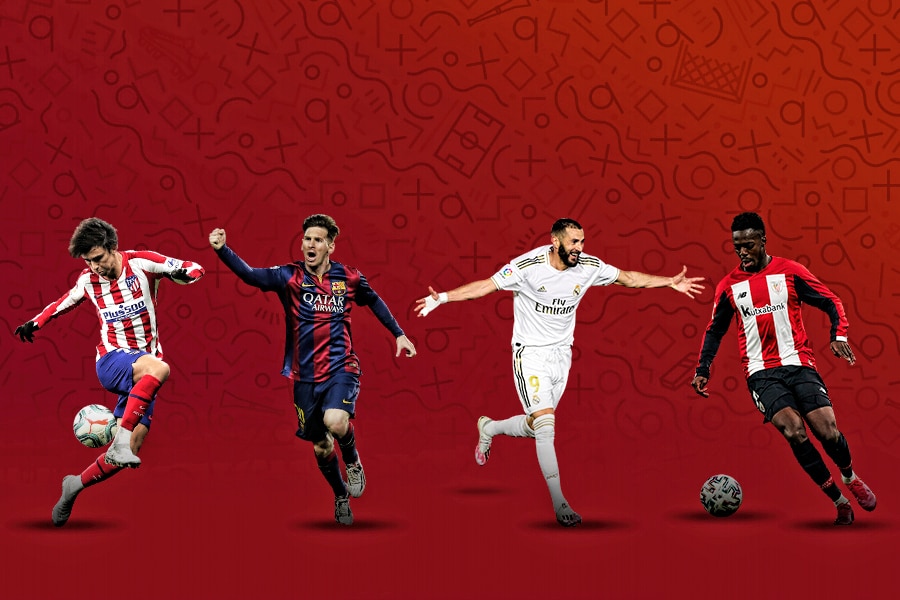 By Leonard Solms
La Liga gets back underway on 11 September after what must surely have been one of the most turbulent off-seasons in the history of the league.
Where there is chaos, there is unpredictability. Where there is unpredictability, there is the chance to win big in the betting markets. That's where we have got you covered.
Which games should you be watching?
Granada and Athletic Bilbao will kick off the 2020-21 season on Friday night, but the pick of the action will come later in the weekend.
The team to watch in round 1 is Villarreal, who will be in action against Huesca on Sunday at 18:30 SAST.
One of La Liga's most exciting teams last season, they have recruited wisely for the 2020-21 campaign. Francis Coquelin was brought in from Valencia and can add some solidity in midfield.
The Yellow Submarine could certainly use some. Last season, they had the best attack in the league bar Barcelona and Real Madrid, but finished fifth due to conceding the most goals in the top eight.
This did not stop them from adding an exciting winger to their ranks. Takefusa Kubo will spend the season on loan from Real Madrid.
It will be interesting to see what role the new faces play as Villarreal host newly-promoted Huesca at the Estadio de la Cerámica.
Valencia will be in action later on Sunday against Levante and it will be interesting to see how they cope following the departures of Coquelin, Ferran Torres, Dani Parejo and Rodrigo Moreno.
What about Real Madrid and Barcelona?
Following their run to the UEFA Champions League quarter-finals, Barcelona are scheduled to kick off their La Liga campaign against Villarreal at Camp Nou on 27 September. The kick-off time is yet to be finalised.
Real Madrid will begin their campaign away to Real Sociedad on 20 September at 21:00 SAST, having exited the Champions League in the last 16.
Villarreal and Sociedad both qualified for this season's Europa League group stages, so the two giants of the league cannot expect easy rides against teams who will undoubtedly be fired up.
Real Sociedad will be in action this Sunday against Valladolid and a winning start would stand them in good stead for the game against Los Blancos.
What to expect this season?
The big three of Real Madrid, Barcelona and Atlético Madrid are arguably all on the wane. This could open a pathway for last season's Europa League winners, Sevilla, to mount a title challenge.
In what could well be his final Barcelona season, all eyes will be on Lionel Messi at Camp Nou.
It is difficult to predict what to expect from the Argentine superstar. Messi tends to play with his heart on his sleeve and is always up to prove himself on the big stage. 
However, his unhappiness appears to have affected him while playing for his country and it remains to be seen whether or not he is able to hit peak form for Barcelona despite his off-field battles.
With Philippe Coutinho seemingly set to play alongside him, expect a big season from the Brazilian, who shone towards the end of his stint at Bayern Munich and has the pressure of his price tag somewhat lifted off him on his second coming.
Zinedine Zidane improved Real Madrid last season, but they were not as good as the team which won three Champions League titles in a row in his first stint and many of their stars are ageing. This, for them, will likely be a transitional season.
It appears, then, that the value is with Barcelona. At 1.70 to win the title at the time of writing, they are not by any means a shoo-in. However, in this unpredictable season, Ronald Koeman's men could produce big returns.
If you are looking for a safer bet, Sevilla to finish in the top four at 0.66 would be a better option.
The stage is set for one of the most open title races in recent history and we will be with you every step of the way.