Exclusive Bet.co.za NBA Bet Builder
By Carl Lewis
29 July 2019, by: Carl Lewis
Exclusive Bet.co.za NBA Bet Builder
Do you think you know your NBA? If the answer is yes then we've got some good news for you. With the NBA about to restart the good people at Bet.co.za want you to make the most of it with our exclusive Bet Builder option for NBA action your way.
If you have a hunch about a team or players you can quickly customise your basketball bets into unique and exciting multiples. Add up to six selections on to your bet slip to fully customise your basketball betting experience.
Bet.co.za is offering an unrivalled range of additional markets to add onto your original bet in just one tap. Flick the switch and get building.
Also read: 5 Matches to Bet on this Weekend
Also read: Teams to watch for the NBA playoffs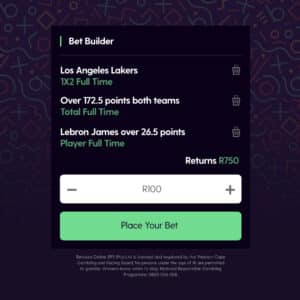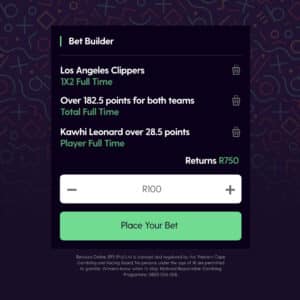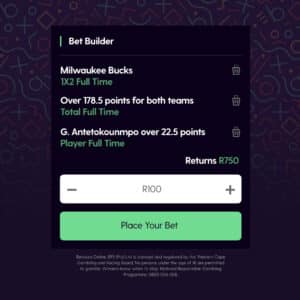 SIGN UP TO OUR

DAILY BETTING DIGEST
Get our morning email packed with the day's sporting action.
Beat the lack of sport and get our tips for our best picks of what's on.
MORE SOCCER