29 July 2019, by: Carl Lewis
NBA Restart: What to watch
The NBA season restart is almost upon us with league play set to begin in the early hours of the 31 July on the African continent. The pending restart has been made that much better with the announcement that NBA will be broadcast across the continent.
The NBA has declared the games during this restart "seeding games," because they will determine were the teams in playoff contention will end the regular season, and thus determine their seeding (team placement in their conference standings) heading into the playoffs.
The league has set up a coronavirus-free safe 'bubble' for the 22 teams participating in the season restart at the ESPN Wide World of Sports Complex at Walt Disney World Resort in Florida.
The first games on Friday 31 July and will be the Utah Jazz facing the New Orleans Pelicans at 00:30 Central African Time (CAT) and then the massive face-off between the LA Clippers and the Los Angeles Lakers at 03:00 CAT.
Friday night to Saturday morning:
Orlando Magic v Brooklyn Nets (20:30 – Friday)
Memphis Grizzlies v Portland Trail Blazers (22:00 – Friday)
Phoenix Suns v Washington Wizards (22-00 – Friday)
Boston Celtics v Milwaukee Bucks (00:30 – Saturday)
Miami Heat v Denver Nuggets do battle (02:00 – Saturday)
Houston Rockets v Dallas Mavericks (03:00 – Saturday)
Saturday night to Sunday morning:
Utah Jazz v Oklahoma City Thunder (21:30 – Saturday)
New Orleans Pelicans vs LA Clippers (00:00 – Sunday)
Philadelphia 76ers v Indiana Pacers (01:00 – Sunday)
LA Lakers v Toronto Raptors (02:30 – Sunday)
The weekend concludes with these matchups:
Washington Wizards v Brooklyn Nets (20:00 – Sunday)
Portland Trail Blazers v Boston Celtics (21:30 – Sunday)
San Antonio Spurs v Memphis Grizzlies (22:00 – Sunday)
Sacramento Kings v Orlando Magic (00:00 – Sunday)
Milwaukee Bucks v Houston Rockets (02:30 – Monday)
Dallas Mavericks v Phoenix Suns (03:00 CAT Monday)
Big Games To Watch:
Jazz (4th in West) vs Pelicans (10th in West) (00:30 – Friday)
Clippers (2nd in West) vs Lakers (1st in West) (0300 – Friday)
Trail Blazers (8th in West) vs Grizzlies (9th in West) (22:00 – Friday)
Lakers (1st in West) vs Toronto Raptors (2nd in East) (02:30 – Sunday)
The first round of the 2020 NBA Playoffs will begin on the 17th of August 2020.
SIGN UP TO OUR

DAILY BETTING DIGEST
Get our morning email packed with the day's sporting action.
Beat the lack of sport and get our tips for our best picks of what's on.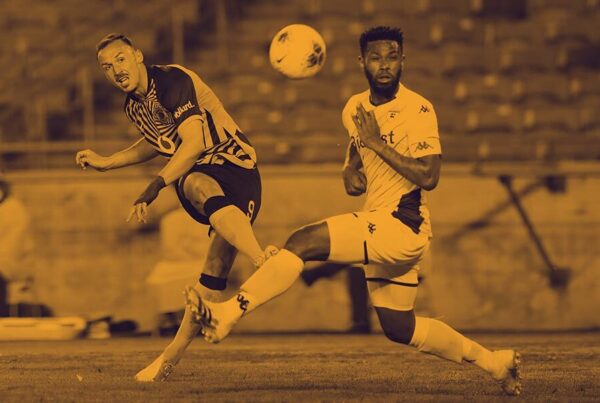 5 Things From the Return of South African Football - there are quite a few talking points after the return of PSL and local football this weekend.