09 June 2020, by: Carl Lewis
Super Rugby Aotearoa: What to Know and Look Forward to
On Saturday in Dunedin, Super Rugby Aotearoa will be the first professional rugby competition in the world to have fans return in the Covid-19 era. New Zealand Rugby confirmed there will be no limit on crowd numbers.
There are a number of innovations such as golden point tiebreakers, the ability for teams to replace players following a red card, and a renewed focus from referees on ensuring a fair contest at the breakdown. Outside of that, there are so many other things to look forward come Saturday.
We list them below.
Golden point
If a match is tied after 80 minutes of regular time, the result will be decided by a golden point. The first team to score – by drop goal, penalty kick, or try – during a 10-minute period of extra time will take the win and earn four competition points.
 If a team loses via golden point, they will receive a point for losing within 7 as per normal, and could also earn another bonus point for scoring three or more tries than the opposition in regular time
Points allocation
4 competition points to the winning team

1 competition point to the losing team

2 competition points to each team if neither team scores during extra time

1 competition point to any team scoring three tries or more than the opposition
Red card change
Players who receive a red card can be replaced with another player 20 minutes after they are sent from the field. The sent-off player cannot to return to the field and will face Sanzaar's existing judicial process. There is no change to the yellow card sanction.
The breakdown
NZR National Referee Managers Bryce Lawrence said the existing laws at the breakdown would be applied more strictly to create faster attacking ball and a fairer contest.
The key focal points for referees at the breakdown are summarised below: 
Ball carriers will be allowed only one dynamic movement after being tackled.

Crawling, or any secondary movement other than placing or passing will be penalised.

Tacklers will be expected to roll away immediately in the direction of the side-line. This will be referee's "number one priority" at the tackle.

There will be "extra focus" on the offside line with defenders expected to be "clearly" onside to provide attacking teams more space
Kiwi derbies
New Zealand derbies always seem to entertain and as neutral fans, it's a genuine pleasure to watch. Ten weeks of back to back derbies involving five Kiwi Super Rugby sides sounds like a thrilling prospect and also hard to predict. The importance of each match cannot be understated when you have five teams with the ability to 'turn it on' at will. The fact that rugby has been away for three months makes these Kiwi derbies even more intriguing.
Returning players
2020 is a wild year where you cannot rule out anything… confirmation of this theory is the fact that Daniel Carter is playing for the Blues, in 2020!!!! Besides Carter, there is also returns for Sam Whitelock and Nehe Milner-Skudder while Ardie Save makes a comeback after a lengthy injury in 2019.
Although signed some time ago, All Blacks star Beauden Barrett is set to make his long-awaited debut for the Blues against his former side, the Hurricanes. Barrett had an extended period off post-World Cup and was due to return in April however Covid-19 halted that in its tracks.
Young players
The Blues unveiled a couple of rising stars in Mark Telea and Hoskins Sotutu, while Otere Black and Stephen Perofeta formed a solid playmaking partnership between 10 and 15.
Cullen Grace and Tom Christie were making waves before Super Rugby was cancelled. The former New Zealand Under-20 forwards made an impressive step up to Super Rugby.
For the Hurricanes at prop, talented youngsters Xavier Numia and Alex Fidow have a big impression in the past year with their strong scrummaging and dominant ball running. 
The 25-year-old flanker Lachlan Boshier was a turnover machine before lockdown. In just five games, Boshier made 17 turnovers, the most in the competition. 
SIGN UP TO OUR

DAILY BETTING DIGEST
Get our morning email packed with the day's sporting action.
Beat the lack of sport and get our tips for our best picks of what's on.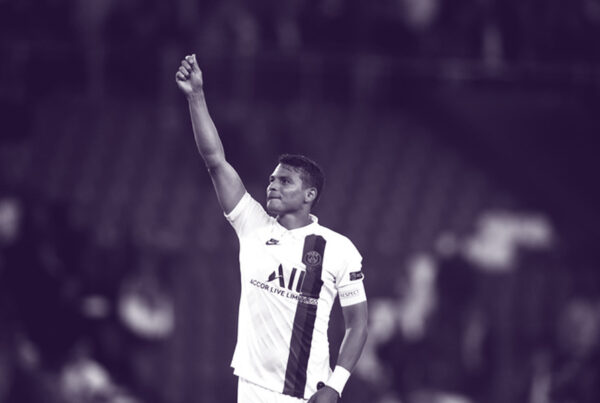 UCL Round of 16 Predictions & Betting Tips. After the COVID-19 break, the UCL is back and we preview the last four matches of the Round of 16 ties.