21 May 2020, by Carl Lewis
Bundesliga Matchday 27 Betting Preview and Tips
So many goals and takeouts from the restart weekend of the Bundesliga – there is a lot to digest with no fans, no celebrations and much more but we already have another matchday weekend so no time to dwell.
Below, we go through Matchday 27 of the Bundesliga to help you with your bet slips. If you would like a review of the season so far, read this.
Friday 22 May
20:30 – Hertha Berlin (2.40) v Union Berlin (3.05)
Hertha Berlin's 3-0 win at Hoffenheim was their third league win to yield a margin of 2+ goals. Additionally, Hertha have still scored first just twice this year. Hertha have scored only one first-half goal across their last 7 home games (W1, D3, L3).
Union's 2-0 home loss against Bayern was part of a run of 3 competitive two goal-margin losses in the league – overall, they lost 5 of the 6 individual halves. At least Union have scored in 7 of 9 league games played this year. 
Best Bet: BTTS and over 2,5 goals at 2.15
Saturday 23 May
15:30 – Borussia Monchengladbach (2.40) v Bayer Leverkusen (2.80)
Monchengladbach are unbeaten in each of their 10 home matches when the betting favourites (W8, D2). They are unbeaten at home since the start of the 2018/19 league campaign when scoring first (W14, D2).
Interestingly, both clubs have scored in a joint-division high 84.62% of their home matches. Also, Gladbach have conceded one goal precisely after the 70th minute in each of their last three league home outings.
Leverkusen have drawn just 1 of their last 23 away matches (W15, L7). Eight of their 13 road trips this term being settled by at least a two-goal margin. They have won all six Bundesliga away games in which they were leading at half-time this season. Leverkusen have lost both their most recent head to head matches against Gladbach.
Best Bet: Over 3.5 goals at 2.20
— — —
15:30 – Freiburg (2.20) v Werder Bremen (3.20)
Freiburg' have had their best Bundesliga season of the last decade despite winning just 2 of the 7 league matches in which they started as a home favourite this season (D2, L3). Also, just 2 of their last 7 home games have produced over 2.5 total goals, with no more than one first-half goal scored in each of those seven.
Werder Bremen have seen the opening goal scored inside the first half-hour in 10 of their 13 away games, they've scored 7 of those ten openers.
Unfortunately, they have a second-half goal difference of -8 in away games. Bremen have not lost to Freiburg in their last 3 meetings ( W1, D2).
Best Bet: Freiburg to wn at 2.20
— — —
15:30 – Paderborn (3.25) v Hoffenheim (2.10)
Paderborn have note scored against Hoffenheim ever in their history (D1, L4). Finding the back of the net has been no issue for Paderborn, at home, they have failed to score just once this season. Unfortunately, they have not kept a home clean sheet 8 matches now. As a result, both teams have found the back of the net in 7 straight home games.
Hoffenheim have failed to score a first-half goal in their last 7 away matches. Their best efforts have been saved for after the break, where they enjoy one of the finest second-half away goal differences (+8) in the division. Hoffenheim did win the revere fixture 3-0.
Best Bet: Hoffenheim win and BTTS at 3.05
— — —
15:30 – Wolfsburg (4.55) v Dortmund (1.76)
Wolfsburg's 2-1 win last week made it 7 matches unbeaten (W4, D3), in a run that saw both teams score in 5 matches, and over 2.5 goals in 5. They netted the opener in that last win, and have now won 9 of the 10 matches in which they scored first. 2 clean sheets from Wolfsburg's last 2 home matches ended a run of 5 home matches prior where both teams scored – something that's occurred in six of the last 8 matches versus Borussia Dortmund (W2, D1, L5). 
Dortmund have an impressive 87.50% unbeaten when the bookies favourite this season (W16, D5, L3). Their 4-0 win over Schalke last weekend made it 5 wins in a row. On their travels, Dortmund have seen both teams score in 4 of their last 5 league fixtures (W3, L2), and have witnessed 8 of their 13 away games feature an exciting four goals or more.
Best Bet: Dortmund win and BTTS at 3.05
— — —
18:30 – Bayern Munchen (1.15) v Eintracht Frankfurt (16.25)
Bayern Munich host Eintracht Frankfurt on a 6-match unbeaten run at home (W5, D1), 4 of those matches (W3, D1) yielded a clean sheet for the hosts (GF 9, GA 0), with 7 of the goals scored in the second half. Across all competitions, Bayern have won 5 in a row 'to-nil'. Those wins saw them average 2.8 goals per-match.
Frankfurt lost their third match in a row last weekend, with 4 of their last 6 halves played seeing them concede exactly twice. Meanwhile, 3 of Frankfurt's last 5 away defeats have seen them lose the second half by a margin of 2+ goals. Interestingly, this is what has happened in 4 of their last 6 league visits to this part of Bavaria.
Best Bet: Bayern Munich (-2) at 2.00
Sunday 24 May
13:30 – Schalke (2.10) v Augsburg (3.60)
Schalke are winless in 8 matches (D4, L4). They have conceded an average of 2.0 goals per-match past the hour mark across their last 3 home matches. In turn, Schalke have now drawn most of their home league games (W5, D6, L2), scoring first but conceding next (in the second half) in the five score draws therein.
With a league record of W1, D1, L7 so far this calendar year, Augsburg are in freefall. They make the trip after conceding a per-match average of 3.0 goals across those defeats. They were not porous from the start though, letting in just one goal before the half-hour mark within those same seven losses.
Best Bet: Schalke to win at 2.10
— — —
15:30 – Mainz (6.30) v RB Leipzig (1.44)
Mainz's 2-2 draw last week made it 3 games unbeaten (W1, D2), and was also their sixth game from 9 that saw both teams score. Also, 20 of their 26 Bundesliga fixtures this term have featured over 2.5 goals, whilst half have seen over 3.5. Goals, goals and goals. They hosts are also on a 3-match unbeaten run at home (W1, D2). However, Mainz have conceded before half-time in 61.54% of their Bundesliga home matches.
RB Leipzig have now recorded 3 consecutive Bundesliga draws, all with under 2.5 goals, but are at least unbeaten in their previous 7 matches (W2, D5). They're also unbeaten in the previous three head to heads after netting at least 3 goals each time, and possess a win-draw rate of 86.36% as a favourite this Bundesliga campaign.
Best Bet: RB Leipzig (-1) at 2.10
SIGN UP TO OUR

DAILY BETTING DIGEST
Get our morning email packed with the day's sporting action.
Beat the lack of sport and get our tips for our best picks of what's on.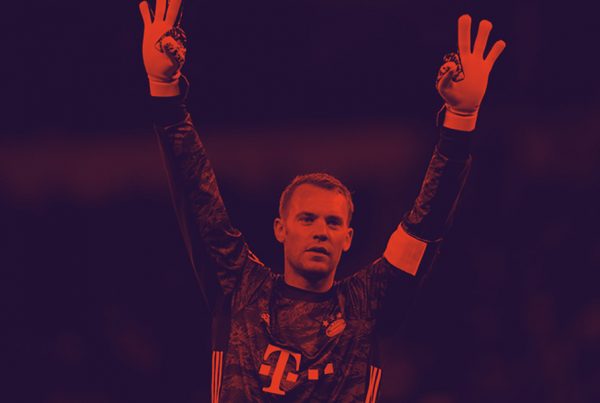 Bundesliga Matchday 29 Betting Preview and Tips. We preview each fixture from Matchday 28, with a best bet and tips included to help your bet slips.