18 May 2020, by: Carl Lewis
Remote Darts League Betting Tips – 20 May 2020
Get betting tips and a list of the best sport on for the day by subscribing to our Daily Betting Digest. Drop your details in the form at the bottom of these tips.
Remote Darts League Fixtures
22:00 – Tony O'Shea (2.65) v Justin Thompson (2.10)
22:30 – Lorraine Winstanley (8.00) v Thibault Tricole (1.25)
23:00 – Lorraine Winstanley (7.42) v Tony O'Shea (1.29)
23:30 – Thibault Tricole (2.50) v Justin Thompson (2.35)
Get to Know the Players
Justin Thompson
Justin has played competitive darts all over the world and has also played in three BDO World Championships. On each occasion, he has won his prelim match only to then lose narrowly in the first round 3-2. This year he ran into the eventual champion Wayne Warren.
Lorraine Winstanley
Lorraine has played in the last ten BDO World Championships. Her best performance was in 2019 where she reached the final losing out to Mikuru Suzuki. Lorraine won the World Masters in 2017 and was also runner up in the 2018 World Darts Trophy. Her husband 'Over The Top' competed in RDL1 and she will be looking to better his finishing position.
Tony O'Shea
'Silverback' is a three-time BDO World Championship runner up and has played in 16 consecutive BDO World Championships. Tony was on top form in RDL1 where he beat the eventual champion James Richardson in the league stage. Tony went onto finish 3rd in the league and eventually lost in the semis to Paul Hogan.
Thibault Tricole
Thibault burst onto the darts scene when he was the first French player to win a World Darts Championship match in the 2020 BDO World Championships where he edged past Ross Montgomery in a prelim match. In March 'The French Touch' won the 2020 Isle of Man beating Neil Duff 4-3 in the final.
SIGN UP TO OUR

DAILY BETTING DIGEST
Get our morning email packed with the day's sporting action.
Beat the lack of sport and get our tips for our best picks of what's on.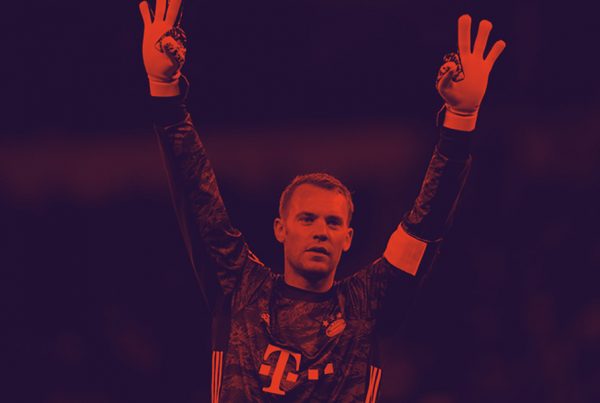 Bundesliga Matchday 29 Betting Preview and Tips. We preview each fixture from Matchday 28, with a best bet and tips included to help your bet slips.