08 May 2019, by: Carl Lewis
Daily Soccer Betting Tips – 16 May 2020
Get betting tips and a list of the best sport on for the day by subscribing to our Daily Betting Digest. Drop your details in the form at the bottom of these tips.
With Corona Virus affecting most leagues, we pick out betting tips from Belarus, South Korea and Turkmenistan.
Bundesliga
All Bundesliga Matchday 26 are previewed and tipped here.
Bundesliga 2
13:00 – Aue Erzgebirge (2.50) v Sandhausen SV (2.85)
Erzgebirge Aue (8th) have had a varied season (W9, D7, L9), but have just 1 league win from their last 7 games (W1, D2, L4). They scored only 5 times across those 7 matches, but 4 of their last 5 league games have featured over 2.5 goals. They do have the third-best home record (W8, D3, L1), only failing to score twice here this term. 
Sandhausen (13th) are winless in 6 matches (D2, L4) with their last two being draws featuring over 3.5 goals. They have conceded 10 goals (from 33) in the first 15 minutes this league campaign and have not kept a clean sheet for 14 matches.
— — —
Best Bet: Aue Erzgebirge to win at 2.50
13:00 – Bochum (2.60) v FC Heidenheim (2.70)
Bochum (15th) host Heidenheim (4th) looking to kick on from their run of just 1 loss in their last 5 league matches (W2, D2). They also have a good history against the visitors at home (W3, D1, L1) however Bochum concedes an average of over 2 goals here per-game. A consolation is that they've scored in all home matches except 1 this season. 
Three points adrift of the promotion playoff place, Heidenheim be conservative as they have conceded the second-lowest number of goals-per-game (1.04) this season. They have also seen both teams score in just 2 of their last 7 league matches (W3, D2, L2). Heidenheim record on the road reads like this – W4, D4, L4 – they've kept a clean sheet in each of their last 3 wins on the road. 
Best Bet: Under 2.5 goals at 2.90
— — —
13:00 – Karlsruher (2.70) v SV Darmstadt 98 (2.65)
Sitting joint-bottom on points, Karlsruher (17th) will hope to improve their recent 10-match league form (W1, D2, L7). At home, it's no win in 5 (D1, L4), with 4 of seeing the away side score first. Also, they failed to score over 1.5 goals in any of those fixtures.
Darmstadt's (6th) 10-match form is pretty solid (W4, D6). They have a strong defensive record average 1.17 goals per game – the 5th lowest in the league. average in the division. They've also kept 3 clean sheets from their previous 4 matches. 
Best Bet: Under 2.5 goals at 1.80
— — —
13:00 – Regensburg (2.85) v Holstein Kiel (2.45)
Regensburg (10th) haven't drawn a game in 12 matches (W5, L7). The last 4 games did see a drawn first half, however, and four of the last six saw Regensburg concede the opening goal. At home, the first goal is the key, in 3 home games, they concede first they lost. In contrast, 4 of the previous 5 home matches in which they netted first, they won.
Holstein Kiel head into the clash on a 3-matches winless (D1, L2), and have conceded in 5 consecutive matches. Also, with 13 of their previous 15 matches saw both teams score, and 10 providing over 2.5 goals. They are the league's second-best away side (W6, D2, L5) have also lost just 1 of their last 7 away games (W4, D2, L1).
Best Bet: BTTS and over 2.5 goals at 1.95
South Korea K-League
07:00 – Sangju Sangmu Phoenix (3.30) v Gangwon FC (2.05)
Sangju Sangmu slumped to a 4-0 loss on their season opener. Sangmu have won 4 of their last 7 matches though, with 3 of the 4 wins coming after conceding first. Sangmu have failed to keep a clean sheet in 15 of their last 16 home games (W7, D5, L4 – 90 min. They dos core goals so no surprise that 81.25% of those games saw both teams score. Sangju Sangmu have won the last 2 head to heads at home against their opponents.
Gangwon turned a 1-0 deficit into a 3-1 win in their opener. That win ended a run of just 1 win in 9 games (W1, D2, L6), but did continue a recent trend of both teams scoring and over 2.5 match goals, 7 of their last 9 games. Gangwon have been poor on the road, their last win was in June 2019 (D3, L8 since). 
Best Bet: BTTs and over 2.5 goals at 2.05
— — —
9:30 – Daegu FC (2.50) v Pohang Steelers (3.10)
Daegu FC's season began off with a goalless draw, it was their seventh draw in 12 league games (W3, D7, L2). The hosts are without a home win in 5 games (D3, L2), not scoring in 3. A first-half clean sheet is very common, it happened in 9 of their last 10 competitive head to heads against Pohang Steelers.
Pohang have not scored a first-half goal at this venue since July 2011 – a run of 7 visits. The visitors started their own season with a win, making it 9 wins in their last 13 matches (W9, D3, L1), including three in a row. 
Best Bet: Under 2.5 goals in 1st Half at 2.50
— — —
12:00 – Busan I Park (5.30) v Jeonbuk Motors (1.64)
Busan's 2-0 defeat in their season opener ended a 6-match unbeaten run that had included 4 clean sheets. They're winless against Jeonbuk in the last 10 matches(D1, L9), Busan have at least scored in 6 of those.
Champions for the last three seasons, Jeonbuk opened the season on the right note with a 1-0 win – their previous five league wins have now come 'to nil', whilst their last 25 victories saw them net first. 17 of those 25 wins also saw Jeonbuk secure a winning margin of at least two goals.
Best Bet: Handicap (-1) Jeonbuk Motors at 2.60
Belarus Vysshaya Liga
14:00 – Energetik-BGU Minsk (3.70) v Dinamo Brest (1.86)
On a 2-match winning streak, Energetik-BGU (5th) have scored 2 goals in their last 2 matches, ending a three-game 'to nil' losing streak.
On a 2-match win streak themselves, Dynamo Brest have also scored first in their last two matches. Brest scored in both halves in each of those two matches, just as they did in the last match between these two. 
Best Bet: BTTs and over 2.5 goals at 2.05
SIGN UP TO OUR

DAILY BETTING DIGEST
Get our morning email packed with the day's sporting action.
Beat the lack of sport and get our tips for our best picks of what's on.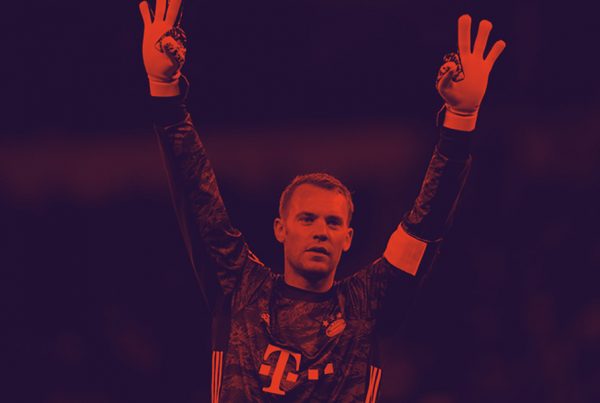 Bundesliga Matchday 29 Betting Preview and Tips. We preview each fixture from Matchday 28, with a best bet and tips included to help your bet slips.