08 May 2020, by: Carl Lewis
UFC is ready to make its return from a near two-month break on Saturday night with the instalment of UFC 249 in Jacksonville. We provide a betting preview for each fight on the card.
Light heavyweights the card going on Saturday night as Ryan Spann goes in search of his fourth consecutive UFC victory when he takes on veteran Sam Alvey in the opener.
Spann has won seven straight overall and each of his first three UFC fights. His UFC debut was a decision win, his next two were KO and submission.
For the first time his almost 5o fight career, veteran Alvey is on a three-fight losing streak. Alvey is consistent if not very successful having fought 18 times on the UFC roster over the last six years.
Charles Rosa (2.25) v Bryce Mitchell (1.58)
The of the brightest featherweight talents under the UFC banner, Bryce Mitchell faces a stiff test against veteran Charles Rosa. The 25-year-old is in search of a fourth consecutive UFC win if his impressive 2019 form he could make the Top 15 before the end of 2020.
Injuries have impacted Rosa in recent years, he is 3-3 inside the Octagon, but he is known for his toughness. He pushed contenders Dennis Siver, Yair Rodriguez, and Shane Burgos in his losses while securing significant wins over Sean Soriano, Kyle Bochniak, and Manny Bermudez in his three successes.
Vicente Luque (1.30) v Niko Price (3.25)
Welterweights Vicente Luque and Niko Price have fought before, it was a frenetic brawl that provided nine minutes of thrilling drama before Luque wrapped up a submission finish. Two-and-a-half years later, they're set to do it again.
Luque enjoyed a breakout year in 2019, the Brazilian is 10-3 with all but one of his wins coming by way of stoppage, and his bouts with Barberena, Thompson, and Mike Perry indicated his toughness.
After 10 UFC fights, 30-year-old Price has risen a fan favourite, though he's struggled to string together consecutive victories throughout much of his UFC career. Price seems to be an entertainer with the results just an afterthought for some fans. 
Uriah Hall (2.05) v Ronaldo Souza (1.71)
Middleweight veterans Ronaldo "Jacare" Souza and Uriah Hall square off for a chance to be contenders in the division.
A top 5 UFC contender since coming from Strikeforce, Souza tried the light heavyweight division in his last fight, losing a split decision to Jan Blachowicz, the current number one contender. Before, the Brazilian struggled for consistency and consecutive wins, as his 4-4 record of his last eight fights indicates. 
Hall has also had consistency issues, a rocky run of 1-4 had onlookers wondering if he still has what it takes. Luckily, Hall has proven the doubters wrong with consecutive wins, knocking out Bevon Lewis before a positive split decision verdict against Antonio Carlos Junior.
Michelle Waterson (2.15) v Carla Esparza (1.64)
Carla Esparza and Michelle Waterson face off in what is a pivotal fight for the fighters and the strawweight division. Both are currently inside the Top 10 — Esparza at No. 7, Waterson at No. 8 — and this sets up as a battle to determine who moves up.
Waterson has never cracked the nod as a contender thus far and always seems to be on the fringes, however, UFC 249 is her chance. The 34-year-old desperately needs one signature victory so that there is something tangible to allow her to get that title shot.
In contrast, Esparza, the inaugural UFC strawweight champion, has seen her abilities and accomplishments often overlooked by some focusing on her more hyped peers, despite having a superior record compared to most.
Aleksei Oleinik (3.35) v Fabricio Werdum (1.28)
Aleksei Oleinik requested to welcome Fabricio Werdum back to the Octagon following his submission win over Maurice Greene, which made perfect sense for a great fight. The UFC agreed and did their bit to have the veteran heavyweights will clash at UFC 249.
The questions are, can Oleinik obtain another submission and one of the biggest wins of his lengthy career? Or can Werdum get back to the swings of things and get back to his winning ways?
Donald Cerrone (2.20) v Anthony Pettis (1.62)
Veteran all-action combatants and UFC favourites Donald Cerrone and Anthony Pettis meet once again inside the Octagon. This is one of those bouts where recent results and where each man is at in their respective careers doesn't really matter — it's two fighters who like to bring the ruckus and have never shied away from a fight stepping into the Octagon to share that experience once again and it should be all kinds of fun.
Yorgan De Castro (2.45) v Greg Hardy (1.50)
Two heavyweights who feel they have something to prove square off on the pay-per-view main card as Greg Hardy and Yorgan De Castro meet in a fight that has the potential to be an explosive and impactful match.
Jeremy Stephens (3.00) v Calvin Kattar (1.34)
Over a dozen years into his UFC journey, Stephens is not a top 5 contender but he does provide a stiff test. Stephens will come out aggressively which indicates a probable action-packed bout.
Kattar has quietly handled is business and proven himself to be a dark horse contender in the weigh-class. The last match, he dropped a unanimous decision to Zabit Magomedsharipov so he has momentum behind him.
Francis Ngannou (1.31) v Jairzinho Rozenstruik (3.20)
This bout was originally supposed to be a five-round main event and was then shifted to a three-round contest, however, the consensus for these two is they would need just five minutes. 
Francis Ngannou and Jairzinho Rozenstruik are the top two contenders in the heavyweight division just trailing former champ Daniel Cormier. Ngannou and Rozenstruik have 24 career victories between them with only one of those going the distance. Look for the knockout in this one.
Henry Cejudo (1.41) v Dominick Cruz (2.75)
Bantamweight champion Henry Cejudo is determined to verify the claim of being the greatest combat sports athlete of all-time and has set his sights on taking out the legends that preceded him as a means of making his case.
Cruz hasn't fought since December 2016 when he was beaten by Cody Garbrandt. While he's remained ever-present in the UFC community, injuries have kept him sidelined.
For Cejudo, he enters on a five-fight winning streak and coming off back-to-back stoppage victories in championship fights last year, it's another opportunity to defeat another former champion.
Tony Ferguson (1.44) v Justin Gaethje (2.60)
Tony Ferguson will put his 12-fight winning streak and place as the top contender in the lightweight division on the line as he squares off with Justin Gaethje in this highly anticipated main event.
The 36-year-old Ferguson hasn't lost a bout in nearly eight years, earning stoppages in all but three of those 12 contests. A staggering 15-1 inside the Octagon, Ferguson long ago cemented his standing as one of the most consistently entertaining and dangerous fighters to get in UFC octagon.  
In his six appearances since signing with the UFC, Gaethje has proven why he might have the most accurate nickname in the business as "The Highlight" has collected seven post-fight bonuses, including four Fight of the Night awards.
 Neither man is capable of being in a boring fight and this weekend should be no different.
SIGN UP TO OUR

DAILY BETTING DIGEST
Get our morning email packed with the day's sporting action.
Beat the lack of sport and get our tips for our best picks of what's on.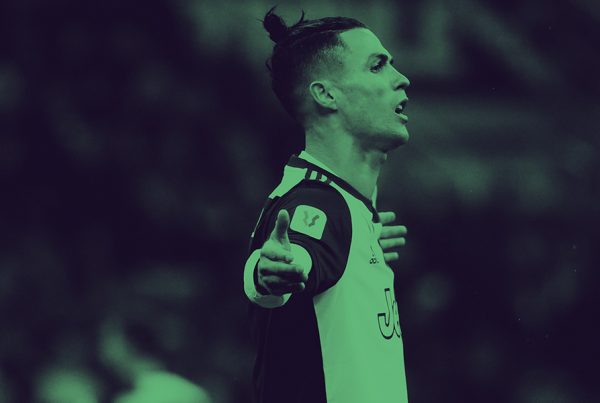 Daily Soccer Betting Tips - 23 May 2020 With Corona Virus affecting most leagues, we pick out betting tips from Germany, South Korea & Belarus.