07 May 2019, by: Carl Lewis
Taipei T10 Cricket League Betting Guide
Due to the effects of Covid-19, the cricket world has been barren, there has been nothing going on except for reminiscing about beloved ex-players and selecting all-time XI's. But now, 
Luckily, a small consolation has arrived, The Taipei T10 League is a tournament, scheduled to be played in Taiwan between eight teams. We have played the group stage and now it's time for the qualifiers to see who makes it to the next round.
The live streaming of all matches will be available on mobile application SportsTiger.
Below, we have given you a quick summary and preview of the tournament so far and the matches this weekend.
Saturday fixtures:
05:30 – ICCT Smashers (1.83) v Chiayi Swingers (1.83)
ICCT Smashers posted 104/3 in their 10 overs, Chiayi Swingers chased it down with 5 wickets in on the last ball the last time these two met.
07:30 – PCCT United (1.58) v ICCT Smashers (2.15)
PCCT United chased down their target of 70 with 5 wickets to spare in the previous match between the two.
09:30 – Chiayi Swingers (2.20) v PCCT United (1.55)
In their last meeting, PCCT United beat the Chiayi Swingers by 56 Runs after posting 104/3 in 10 overs, they restricted the opposition to 48/8 in 10 overs.
Sunday Fixtures:
05:30 – Taiwan Dragons (1.51) v Hsinchu Titans (2.30)
Taiwan Dragons bossed the group stage match winning by 43 runs after posting 112/4 in 10 overs. In their reply, Hsinchu Titans could only muster 92/5.
07:30 – Taiwan Dragons (1.60) v Taiwan Daredevils (2.10)
The Dragons were dominant in the last match between the two, they restricted the Daredevils to just 64/5 in the first innings and then proceed to chase that down with 7 wickets to spare and within seven overs.
09:30 – Hsinchu Titans (1.71) v Taiwan Daredevils (1.95)
The Daredevils were restricted to 48/5 in the first innings before the Titans knocked off the runs in the ninth over with 5 wickets to spare.
SIGN UP TO OUR

DAILY BETTING DIGEST
Get our morning email packed with the day's sporting action.
Beat the lack of sport and get our tips for our best picks of what's on.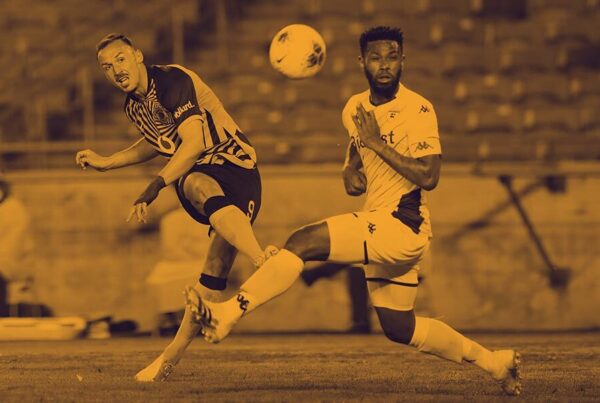 5 Things From the Return of South African Football - there are quite a few talking points after the return of PSL and local football this weekend.