State of the Franchises: Lions in Super Rugby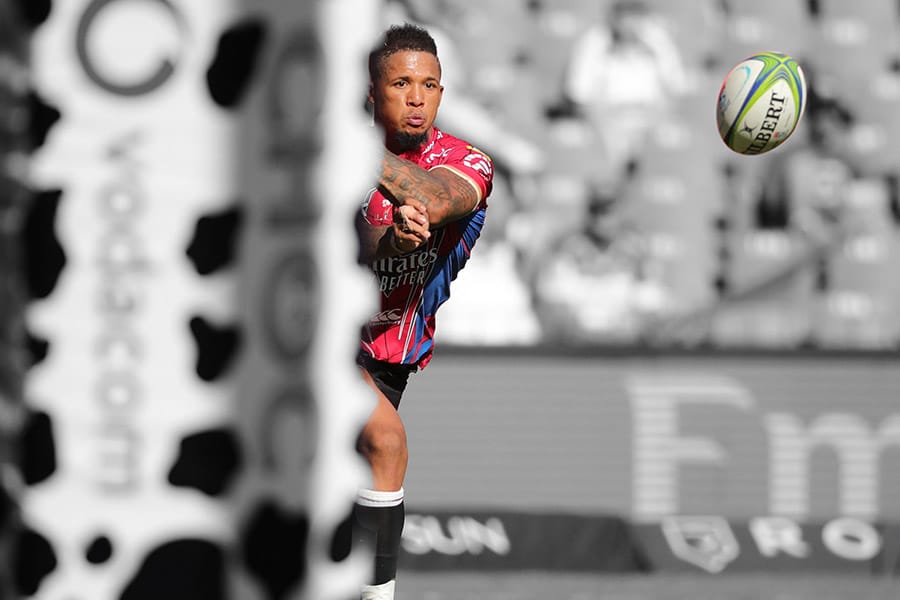 By Carl Lewis
In part one of our series on the state of South African Super Rugby sides at the unprecedented suspension of the tournament after the seventh round due to the global coronavirus pandemic, Quintin van Jaarsveld takes an in-depth look at the Lions.
The Lions are a team in turmoil. They've gone from powerhouse – having reached three consecutive finals from 2016 to 2018 – to propping up the South African Conference and languishing in 13th place overall on a mere five points, with just a solitary win from six outings. They're a franchise freefalling without a parachute…one up you-know-what creek without a paddle.
It's sad to see the Lions in such a sorry state, especially after their fairy-tale resurgence upon returning to Super Rugby in 2014 – an impassioned response to having been booted out of the tournament to make way for the Southern Kings after the 2012 season. They've been South Africa's traditional 'underdog' franchise, who despite their lack of depth and superstars, managed to thrive in the toughest tournament of its kind in recent years.The Lions are appreciated by most South African rugby lovers and beloved by their fans for breaking the mould of how the game is perceived and played in Springbok country. The pride of Johannesburg play a 'positive', attacking brand of rugby, a fast-paced, free-flowing style similar to that of New Zealand sides and proved in their remarkable return that it could be pulled off with the right personnel.
Therein comes the catch – the root of the 2020 pride's problem. They no longer have the personnel to successfully employ the gameplan of the glory days. The depleted team were always going to find it tough to be competitive this season, but no-one expected them to perform THIS poorly!The mass exodus that started following their third successive heart-breaking final defeat continued after last year's tournament (which they ended out of the playoff picture in ninth place), stripping the Johannesburg side of key players such as Springboks Malcolm Marx and Kwagga Smith (on sabbatical), Stephan Lewies, Lionel Mapoe and Ruan Combrinck.
Inspirational leader Warren Whiteley, meanwhile, has been reduced to an assistant coaching role due to a career-threatening knee injury. These can come across as excuses, but they're legitimate reasons why the Lions are limping. They're not exclusively to blame, however, and the Lions, in particular, have long tended to put their problems down to being in a "rebuilding phase." Elton Jantjies' Lions, to be fair, are in a legitimate rebuilding phase, but they're also incredibly naïve.Naivety has long been a self-defeating dilemma the Lions have struggled with, and that affliction has reached the next level in 2020. There's a serious lack of structure and sound processes. They don't earn the right to go wide and, thus, succeed only on being trapped metres behind the gain line, with under-pressure players often left isolated and conceding turnovers.
An exit strategy appears to be a foreign concept for the Johannesburg franchise. Often players, seemingly on a whim, will attempt to spark an attack from inside their 22. Nine times out of 10, the culprits catch their teammates by surprise, predictably run into trouble and put their team under unnecessary pressure. Wasted energy and time.
Generally, they seem devoid of direction in terms of their own game and of a clear plan on how to combat the unique challenges each team present. For all of his experience, Jantjies' game management has been non-existent. Especially as the captain and playmaker of a stitched-together squad, the Springbok stalwart needs to steer the ship tactically and ensure his team plays in the right areas of the field. Instead, the attack-minded flyhalf regularly forces the issue, be it with ill-advised darts or grubbers/chips to unsuspecting speedsters.Indeed, some of the Lions' decision-making has been downright baffling. The latest example came in Saturday's 43-10 loss to the Blues in Auckland, their third tour trampling on the trot. Jantjies lined up the first kickable penalty, pushing it wide. They then, seemingly abruptly, changed course by opting to set-up lineout drives on a number of occasions and when that didn't work, they reverted to kicking at goal.
If they'd stuck to their original plan of taking the points, they would've been in a far better position than the one they found themselves in at half-time, trailing 22-10. Such flip-flopping speaks to a lack of confidence, conviction and, again, points to basic tactical ineptitude. They're set in their ways and digging their own grave, seemingly unknowingly.It's not surprising that Ivan van Rooyen, in his first season as head coach at ANY level, has been found to be out of his depth. Many feared the franchise's former long-time conditioning coach would struggle with the seismic switch and seven rounds in, that fear has turned into fact. The 37-year-old doesn't have the strategic chops to cut it and frankly, it was absurd from the Lions top brass to have expected him to.
Such is the Lions' way, though. On a player front, it's commendable and refreshing to see them develop their own stars (they have a long history of turning 'nobodies' into Springboks), but when it comes to the head coaching role, you need an experienced tactician to lead the way rather than promoting a fitness specialist simply because he's already in the system.
? "Lately, some dubious head coaching appointments at the South African franchises at various phases have cheapened the meaning of being a Super Rugby head coach in this country." – @Sbu_Mjikeliso pulls no punches in his piece on coaching appointments. https://t.co/eBuwEJqMSg

— BET.co.za (@betcoza) March 17, 2020
Whiteley, as mentioned, is there to assist with the "Xs and Os" and the former Springbok captain will probably be a good coach one day (he's spoken in the past of a possible future in coaching), but at the moment, nothing is working. The scrum, such a strength last season, now resembles a house of cards, caving in with crippling consistency. With a measly 81% success rate, the Lions have the worst scrum in the competition.
The surprise signing of Jannie du Plessis from Montpellier had so much promise, both from a playing and mentoring perspective, but has produced precious little. The hiding the veteran Springbok tighthead took from South African-born JP Smith in the Lions' 27-20 home win over the Reds in Round Two was hard to watch, with the 37-year-old warhorse buckling badly and conceding no less than four penalties.
Dr Jannie Du Plessis is 37 and still playing. Hahaha come on mate, you dont need it like the kid on the bench fighting for a contract renewal

— Shoba (@shobzlvr) March 7, 2020
The signing of fellow Springbok veteran Willem Alberts from Stade Français also hasn't turned out as the Lions had hoped. The Bone Collector still packs a helluva punch, but he's more than a step off the pace and was subsequently shifted from the back-row to the second-row at the weekend, where to be fair, the 35-year-old was more influential. Andries Coetzee, conversely, has been colossal since returning to the franchise after a stint in Japan, and the Lions will hope for big things from fellow returning Springbok Jaco Kriel.Their lineout play is well below par as well. The mediocre 86.3% success rate sees the Lions sit 11th. These set-piece struggles have boiled over into their offence and have eroded their attacking potency. Their famous flair is nowhere to be seen this season, and this is reflected in the stats.
Only the battling Highlanders, who find themselves at the bottom of the New Zealand Conference, have scored fewer tries than the Lions and Bulls – 11 to the Highveld teams' 14 apiece. What's more, the Lions have made the least clean breaks (44), sit 11th in defenders beaten (122), joint-eighth (with the Jaguares) in offloads (37) and eighth in metres made (2232) despite having made the fourth-most carries, and most by a South African team (745). Gone is the free-flowing champagne rugby that lit up Ellis Park for so many years.The Lions' greatest downfall, however, is their diabolical defence. Only the bottom-dwelling Sunwolves (77.2%) have a worse tackle success rate than the Lions' 79.4%. They missed a whopping 31 tackles against the Blues, which translated into seven tries to take their tour tally of tries conceded to 16.
The joke going around is that they've adopted a supposed 'coronavirus defensive system.' Overall, they've leaked an even 200 points in their six outings for a negative points-difference of 91, another tell-tale sign of flimsy structures as well a side low on confidence and lacking in attitude and energy.The tournament's future remains uncertain for the time being, but the longer the lockout lasts, the more agony it'll spare a Lions' side in desperate need of fresh minds and ideas.
Three of their 10 remaining fixtures are against New Zealand opposition, namely the Highlanders, Chiefs and Crusaders, while three of their five remaining derbies are away from home.
Welcoming the woeful Sunwolves to Ellis Park should result in a welcome win, but unfortunately, there'll be little for Lions fans to cheer for if/when the tournament resumes.Log positions:
13th overall
Fifth in South African Conference
Results:
Lost 38-8 to Jaguares
Won 27-20 against Reds
Lost 33-30 to Stormers
Lost 29-17 to Waratahs
Lost 37-17 to Melbourne Rebels
Lost 43-10 to Blues
Remaining fixtures:
Highlanders (a)
Chiefs (h)
Sharks (h)
Bulls (a)
Sunwolves (h)
Sharks (a)
Bulls (h)
Crusaders (h)
Stormers (a)
Jaguares (h)
MORE RUGBY