Six Nations Predictions – Round 4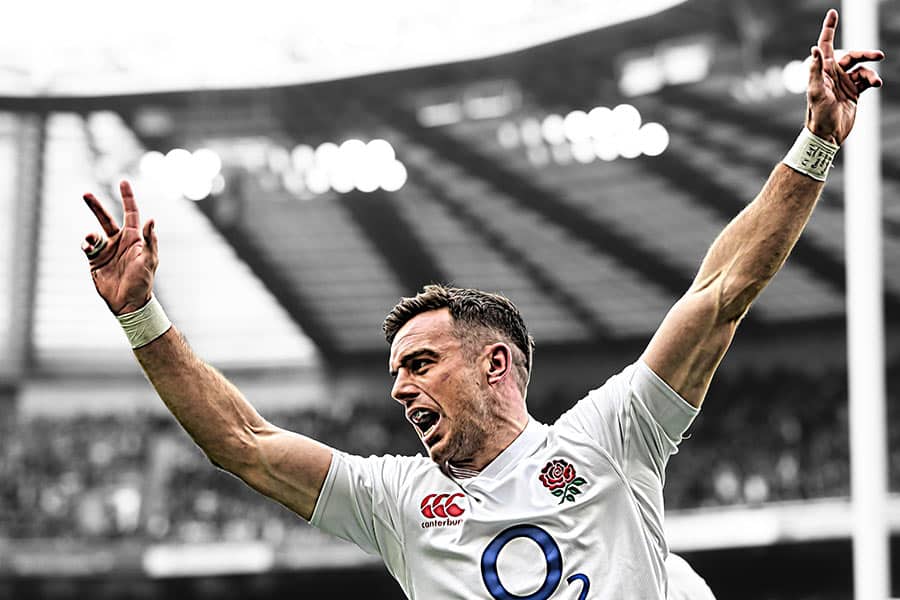 By Quintin van Jaarsveld
05 March 2020, by: Quintin van Jaarsveld
Six Nations Predictions – Round 4
With a coronavirus cloud hanging over the Six Nations, it's gut-check time for the title contenders who'll be in action in the penultimate round of the competition this weekend, writes Quintin van Jaarsveld.
The deadly virus has thrown a spanner in the works with Saturday's scheduled showdown between Ireland and Italy postponed due to the global COVID-19 outbreak. No new date has yet been set and organisers on Monday said that while the remaining fixtures are expected to go ahead as planned, changes could not be ruled out.
This leaves outright bets hanging in the balance and the Irish (third on nine points) in a predicament with major title implications, as they are firmly in the hunt for the coveted Northern Hemisphere cup along with England (second on nine points via points-difference) and unbeaten France (first on 13 points).
If the clash is ultimately called off, the two points – instead of the expected five – Ireland would receive would be a death blow to their title aspirations, even if they are to beat France next week, as Les Bleus are expected to see off Scotland this weekend to stretch their lead at the top of the table.
It should, however, be a case of when rather than if the contest will materialise as the IRFU stand to lose an estimated €10-million in revenue if the match is not played, plus the fact that the window for earning ranking points ahead of the draw for the 2023 World Cup in France closes in November is a further incentive for the match to be played.
Turning the focus back to this weekend, England face a must-win scenario when they welcome Wales to Twickenham while France can take a giant leap to a Grand Slam with a win at Murrayfield.
Here's how we see things playing out:These two age-old rivals have taken contrasting roads to reach this critical juncture. England (0.18) got off to the worst possible start, losing to Les Bleus, and scraped past Scotland before coming good against Ireland. Wales (4.50), in turn, sprinted out the gate, walloping Italy 42-0 before drastically dropping off the pace and suffering back-to-back defeats to Ireland and France, which all but dashed their hopes of defending their crown.
Wales last year produced an iconic performance to derail England's Grand Slam bid, claiming a 21-13 win in Cardiff. They also edged them 13-6 in their last meeting, a World Cup warm-up match also contested in Cardiff, which took them to the top of the world rankings for the first time ever.
For England, this is an opportunity to kill two birds with one stone – to enhance their title hopes and gain a measure of revenge. With Ireland expected to pick up a bonus-point win when they eventually face Italy, Eddie Jones' side will have to do the same here. With that in mind, betting on this one comes down to how one thinks England will approach this scenario.
They're coming off their best performance since their famous World Cup semi-final win over the All Blacks, which coupled with Wales' slump and lengthy casualty list, make them clear favourites. Chasing the bonus-point from the onset would be a grave mistake on their part, but with all of Jones' experience, we don't see that happening.
After the forwards' utter domination of the Irish to lay the foundation for the 24-12 win, Jones will know they have money in the bank and that if they take all their opportunities this time around, the bonus-point will take care of itself and no change of gameplan would be needed. We expect them to power their way to victory and pick up the full five points.Prediction: England by 12.
Total points scored: 48.
Suggested BET: England win by 8-14 points at 2.65
BET: SIX NATIONSBecause of their unique history, one is always sceptical of unpredictable France (0.40). However, after not only passing the test of a first away game but securing their first win over Wales in Cardiff since 2010 in the process, there's enough evidence to suggest that Fabien Galthie's charges are the real deal.
Marrying their renowned French flair with solid set-piece play, they've put themselves in a great position to win their first Grand Slam in a decade and have climbed to fifth on the world rankings, their highest position in nearly six years. Scotland (2.15), though, represents a banana peel France could slip on if they rest on their laurels, especially at Murrayfield, where Les Blues haven't won since 2014 (19-17).
They're in the inside lane with momentum and rhythm, which should propel them past a Scotland side whose 17-0 win over Italy was their first of the championship. It came at the perfect time for the embattled Scots, but they'll struggle to contain the dangerous French in the same manner they did the Azzurri, with the log leaders having scored an unrivalled 11 tries. Scattered showers are forecast for game day, which would aid the hosts in this regard.
If France keep clear minds and stay focused on the task at hand, they'll strengthen their place atop the table. There's a certain poise to Les Bleus with red-hot flyhalf Romain Ntamack in the driver's seat, so we see them getting the job done rather soundly.Prediction: France by 14.
Total points scored: 38.
Suggested BET: France -11.5 at 1.90
MORE RUGBY