12 February 2020, by: Ludumo Nkabi
Elton Jantjies the Lions Leader
One does not need to look that far back to find a player who was similarly talented and slated in equal measure. The enigmatic Earl Rose was one such player, unfortunately, unlike Jantjies who is now captain of the Lions in Super Rugby, he did not seem to have the thick skin to withstand the pressure.
Elton's pedigree can no longer be questioned, he is a potent force at pivot with both the Boks and most importantly at this point, the Lions. It would be unjust if, like Rose, he saw out his career under this cloud of doubt that has hovered over him his entire career, however, he may need to step it up, even more, this season as the Lions go into this Super Rugby season light on experience.
Lions stutter in their opener
The first game did not go according to plan for the Lions in Super Rugby, it was of course away from home against last years' losing finalist, the Jaguares. It is tough enough facing a Jaguares side packed full of Argentine international players, but to do so in front of a hostile Jose Amafiltani Stadium is a daunting prospect and unsurprisingly the men from Johannesburg came unstuck in Argentina losing their opening game.
Their second game at Emirates Airline Park this past weekend went a bit better, there was evidence of inconsistencies and soft moments, but Tyrone Green's brace of tries was enough to see the Lions get over the line against Brad Thorn's Reds.
New relationships to foster
The Lions have lost a lot of firepower upfront with the likes of Malcolm Marx and Kwagga Smith taking up contracts elsewhere, but it is in the backline where they are most vulnerable. The loss of the centre pairing – Harold Vorster and Lionel Mapoe – that Elton Jantjies operated in axis with for the past few seasons will hurt the Lions the most in the back division.
They have the talents of Daniel Kriel, Manny Rass, Wandisile Simelane and Duncan Matthews to call upon, but none can provide the all-round presence that Vorster and Mapoe were able to offer, at least not yet. The onus is on Jantjies to bring stability to the midfield from flyhalf.
The current first-choice duo of Kriel and Matthews have certain shortcomings that may inhibit their effectiveness on attack and defence. Matthews more so on defence as he learns the oft tricky art of defence at outside centre, the 25-year-old has spent most of his career on the wing and at fullback and as such it will take time.
Similarly, Dan Kriel has the speed, physicality to dominate at inside centre, but he will need to negotiate space when there is little room to move and that may require that he use his feet more to beat defenders. His awareness will sharpen as the season progresses and he familiarises him with his new teammates.
Until this pairing settles, Elton Jantjies will have to take the lead in terms of adjusting his game to suit the men on his outside, Kriel runs good lines and Jantjies' flat passing close to the line will need to come to the fore to help the former Stormers inside centre.
Jantjies had developed a telepathic understanding with Mapoe, the outside centre could shoot holes in the defensive line coming off the inside or outside shoulder of the World Cup winner with the flyhalf releasing short passes for him to run onto on either side. He will need to find a way to release Matthews who boasts potent speed, but not quite the strong and abrasive presence of Mapoe in midfield.
But why can he never buy the benefit of the doubt?
The Lions captain will have to work out the technicalities, but beyond the technical components of play, he needs to keep his backline on their toes. He is a natural commander of the backline vocal and organisational and this is where his leadership capabilities must come through.
In his quest of always trying to dispel the constant disapproval, he seemed to adopt a single mindedness that saw him mostly focus on his game, a trait he will no doubt have to put aside as he goes about his new task of leading the Johannesburg franchise. For the first time in his career, his presence becomes more elevated in a team context than for his individual prowess.
With that being said, a player does not spur his team to three consecutive Super Rugby finals at flyhalf if he does not possess the capacity to lead. There is no doubt that even before assuming the captaincy this season Elton has been one of the leaders for the Lions.
He is now a few experienced heads short in the team and has to lead from the front across the board, considering what has befallen him before in a career of constantly needing to shake off the negatives, he is the one player most likely rise up to the challenge.
He is the best man for the job, because it may get worse before it gets better with an effectively new Lions team finding their feet in Super Rugby. The man born in Graaff Reinet has dealt with his fair share of lows however, he has risen from the ashes time and time again to enjoy the highs, it is time for him to do it for the Lions now.
BET NOW AND

GET 100% DEPOSIT MATCH UP TO R1000
Open your BET.co.za account here
Deposit using your preferred method
Contact support to get your first deposit bonus added
JOIN NOW
New customer offer. Ts & Cs apply.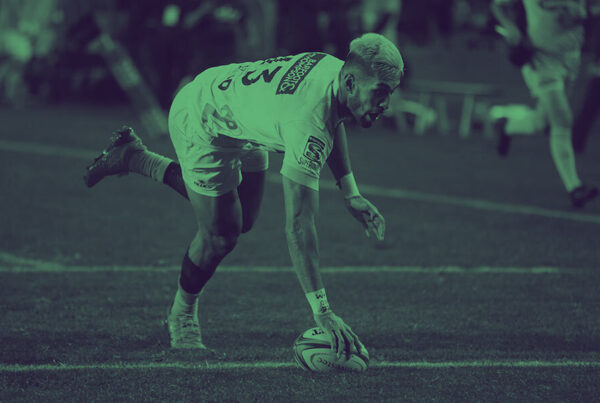 Super Rugby Aotearoa is in Round 5 and opens with a top of the table clash between the Crusaders and Blues, on Sunday the Hurricanes host the Highlanders.