28 January 2019, by: Quintin van Jaarsveld
Lions Super Rugby 2020 Betting Preview
The Lions will do their level-best to scratch and claw their way back into the playoffs in this year's Super Rugby tournament, writes Quintin van Jaarsveld.
As expected, 2019 was a rough year for the Johannesburg franchise. After the rise that saw them reach three finals in a row came the inevitable fall. Losing a host of key players, including Springbok trio Jaco Kriel, Franco Mostert and Ruan Dreyer, the Lions plummeted out of the playoff picture altogether.
As a rebuilding year, the ninth-place finish was an accurate reflection of the disruption and subsequent growing pains they were forced to endure. If anything, the fact that they missed out on a wildcard berth by a single point was rather commendable, especially given the additional commotions and drama involving the coaching staff.
GET THE ADVANTAGE

WITH OUR RUGBY BETTING OFFERS
Extensive pre-match and live in-play markets on every game.
Our legendary BET Boosts to give you extra value on every game!
Offers exclusive to BET.co.za customers.
JOIN NOW
BET: Rugby
Ts & Cs apply.
Head coach Swys de Bruyn headed home during the New Zealand leg, due to stress. At the same time, defence coach Joey Mongalo was found guilty by an Australian court for indecent assault on a female hotel staff member three days after the Lions' match against the Waratahs the previous year, so he left as well.
Conditioning coach Ivan van Rooyen filled in for De Bruyn (who eventually returned) and was handed the head coaching reins following De Bruyn's resignation at the end of the season. At 37, "Cash" is the youngest and least experienced of the Super Rugby mentors.
The appointment of former captain Warren Whiteley as lineout coach after he'd been ruled out of the 2020 season due to a knee injury was a masterstroke on two levels. The ex-Springbok skipper's tactical expertise and experience of running the pack, in particular, in recent years will benefit Van Rooyen to no end, and with the Lions short on leaders with World Cup winners Malcolm Marx and Kwagga Smith on sabbatical in Japan, Whiteley will essentially double as a non-playing "co-captain".
On the park, World Cup-winning Springbok stalwart Elton Jantjies will spearhead the team in the No.10 jersey, while fellow Springbok Marvin Orie will have to assert his authority and grow into a senior figure in the second row. Also lost to the Lions, among others, are Springbok trio Stephan Lewies, Lionel Mapoe and Ruan Combrinck.
It's clear that the Johannesburg franchise understands the need for experienced campaigners to carry much of the weight this year to allow young players to either find their footing or continue to blossom into full-fledged Super Rugby stars.
Fast and furious forwards
Springbok veterans Jannie du Plessis and Willem Alberts (if he passes a fitness test), have been brought back to South Africa after years of terrorising teams abroad to form two of those shape-shifting pillars as both grizzled hard men and mentors.
Looking at the cubs in the pride, the beefiest and hungriest one is certainly Carlü Sadie. At just 22, he's still in his infancy as far as the evolution of tightheads is concerned, and already he conquered some of the world's leading looseheads on loan from the Stormers last year. Now a permanent member of the squad, and with the legendary Du Plessis as a mentor, he's shaping up to be a force of nature.
Dylan Smith is a standout loosehead and Sti Sithole a capable back-up. Like with the Bulls and Sharks, hooker is a problem area in Marx's absence. Orie and Rhyno Herbst will lock down the scrum and run the lineout, with Ruan Vermaak set to be a featured fill-in.
With their up-tempo, attacking style, the Lions loose trio's considerably leaner than the rest. Springbok Cyle Brink, rising stars Hacjivah Dayimani and Vincent Tshituka, along with Marnus Schoeman and Roelof Smith, are streamlined, athletic back-rowers who'll stretch the opposition with their speed but will be up against it in the gain line battle. Alberts' mass and physicality would be a massive boost.
If there's a South African side who can push for a play-off place along with the Stormers, it's the Lions (Lions to win Super Rugby at 81.00). Adapting to changeovers in personnel is something the pride of Johannesburg are used to. The loss of key Springboks will be felt, but their experience and ability to roll with the punches lessen the blow and give them a change of booking a quarter-final berth.
The Lions look set to be the measuring stick in the South African Conference. On paper, they don't appear to be of the ilk of the Stormers and Jaguares, who look primed to be the pacesetters, while they seem to have an edge over the Sharks and Bulls. It's a tricky but at the same time a healthy position to be in, as it'll keep Jantjies and company focused. Looking at the lay of the land, we see them going tit-for-tat and finishing smack bang in the middle (Lions to win SA Conference at 4.50).
Van Rooyen's charges will be as tenacious as all who've come before them. They'll have to draw on that fighting spirit and belief as they face a tough first half of the tournament propped up by five of their eight away fixtures, including a challenging opening clash against the Jaguares in Buenos Aires. If they can get through that well, physically and mentally, they'll fancy their chances of reaching the quarters. With a bit of good fortune, they could claim the final wildcard berth. If not, they'll probably have to settle for ninth place.
Provisional: Jannie du Plessis, Johannes Jonker, Nathan McBeth, Asenathi Ntlabakanye, Carlü Sadie, Sti Sithole, Dylan Smith, Frans van Wyk, Jan-Henning Campher, Marko Janse van Rensburg, Pieter Jansen, Rhyno Herbst, Reinhard Nothnagel, Marvin Orie, Ruben Schoeman, Wilhelm van der Sluys, Ruan Vermaak, Cyle Brink, Hacjivah Dayimani, Marnus Schoeman, Roelof Smit, Vincent Tshituka, Len Massyn, Ross Cronjé, Dillon Smit, André Warner, Elton Jantjies, James Mollentze, Shaun Reynolds, Tiaan Swanepoel, Dan Kriel, Duncan Matthews, Manuel Rass, Wandisile Simelane, Louritz van der Schyff, Tyrone Green, Stean Pienaar, Courtnall Skosan, Jamba Ulengo, Andries Coetzee, Gianni Lombard.
Touring: Hacjivah Dayimani, Jannie du Plessis, Jan-Henning Campher, Pieter Jansen, Len Massyn, Marvin Orie, Carlü Sadie, Marnus Schoeman, Ruben Schoeman, Sti Sithole, Dylan Smith, Vincent Tshituka, Wilhelm van der Sluys, Frans van Wyk, Ruan Vermaak, Tyrone Green, Elton Jantjies, Dan Kriel, Duncan Matthews, Manuel Rass, Shaun Reynolds, Courtnall Skosan, Tiaan Swanepoel, Morné van den Berg, André Warner.
February 2: Jaguares (a)
February 8: Reds (h)
February 15: Stormers (h)
February 28: Waratahs (a)
March 7: Melbourne Rebels (a)
March 14: Blues (a)
March 21: Highlanders (a)
March 28: Chiefs (h)
April 4: Sharks (h)
April 11: Bulls (a)
April 18: Sunwolves (h)
May 2: Sharks (a)
May 9: Bulls (h)
May 16: Crusaders (h)
May 23: Stormers (a)
May 30: Jaguares (h)
BET NOW AND

GET 100% DEPOSIT MATCH UP TO R1000
Open your BET.co.za account here
Deposit using your preferred method
Contact support to get your first deposit bonus added
JOIN NOW
New customer offer. Ts & Cs apply.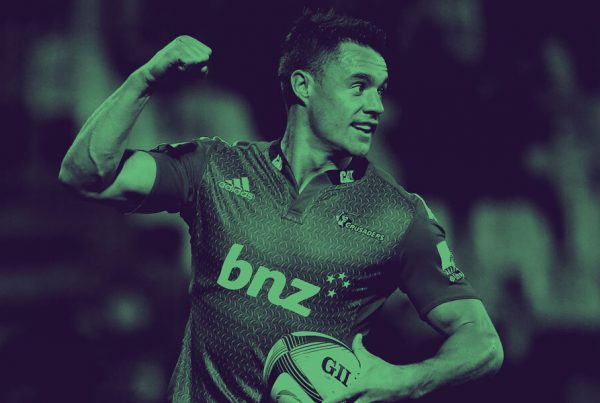 Super Rugby XV - Pick one player from each franchise to make a Super Rugby XV, using any player from the 25 years of Super Rugby.