14 January 2019, by: Quintin van Jaarsveld
Australian Open 2020 Betting Preview
The Australian Open (AO) is set to serve up a tantalising tennis treat when it gets underway at Melbourne Park on Monday, 21 January, writes Quintin van Jaarsveld.
Fans can expect fireworks in the first Grand Slam of 2020. Fresh from ringing in the new year, the world's leading players are revitalised, refocused and hell-bent on starting the year with a bang. As an added incentive, this year's AO is offering record prize money – AUD $71 million, a 13.6% increase from last year's event. Known for continually upping the ante, the prize money in Melbourne has nearly tripled from AUD $25 million in 2011.
In addition, the 2020 AO is breaking new ground with the introduction of GreenSet surfaces. The acrylic, hardcourt surface is used in many ITF events and on the ATP and WTA tours and will usher in a new era for Australia's Grand Slam. The change is the result of a new partnership, which saw GreenSet become the official court supplier of Tennis Australia last year, and it'll be interesting to see what role – if any – the surface plays in this year's event.
One of the intriguing questions heading into the 108th edition of the tournament is: will its past become its future? With seven singles titles apiece, Novak Djokovic and Serena Williams (in the Open era) are the greatest champions in the event's history and will both grace the courts again this year. Two of the all-time greats, the dynamic duo will be aiming to add to their legend and extend their dominance Down Under.
Three-headed dragon descends on Melbourne
The three kings of the court of their generation – Djokovic, Rafael Nadal and Roger Federer, will take up arms anew in Australia and are once again expected to dominate the men's singles stakes.
Defending champion Djokovic is always a joy to watch, but doubly so Down Under, where he's at his most confident and plays with an air of invincibility. Key to his dominance is the fact that the Serb stays grounded, not allowing the confidence earned from a record seven title triumphs to spawn into cockiness.
The world No.2 is well aware, as well, that on any given day, his two greatest rivals – and a number of hungry young lions – can end his reign as the king of the Australian jungle. That said, the 32-year-old is rightfully regarded as the favourite to seal the silverware once again, and is fresh off a 6-2, 7-6 win over Nadal in the inaugural ATP Cup final on Sunday.
Nadal, the man Djokovic defeated in the 2019 final, starts the year as the *world No.1 and will be champing at the bit to end his Melbourne drought. For everything, he's achieved in his illustrious career, "Rafa" has won the AO just once, when he outlasted Federer in a five-set showdown in 2009. He'll be ultra-motivated to reverse his fortunes, retain his place atop the ATP rankings and secure his 20th Grand Slam title, which would equal Federer's all-time record.
For those who don't want to put money on Djokovic, third-ranked Federer's the best bet. Yes, he's 38, but he has an excellent track record in Australia, second only to Djokovic's in fact. That track record isn't reserved for his "golden years" either, as he claimed two of his six AO titles in 2017 and 2018 when he fended off Nadal and Marin Cilic respectively.
Unfortunately, Andy Murray's comeback has been put on ice, with the three-time Grand Slam winner ruled out with a pelvic injury. As tenacious as he is talented, it would've been great to have Murray back in the mix in Melbourne. Nevertheless, there are several other stars with the ability to shake things up.
Leading the pack is fourth-ranked Dominic Thiem, fifth-ranked Danil Medvedev and sixth-ranked Stefanos Tsitsipas, the revelation of last year's tournament. The Athens-born ace came of age 12 months ago when he ended Federer's hat-trick hopes in a four-set thriller to reach his maiden Grand Slam quarter-final. The 20-year-old went on to beat Roberto Bautista Agut before his fairy-tale run came to an end against Nadal in the semis.
Further down the pecking order is Stan Wawrinka. Ranked 15th, the Swiss is the only player other than the three kingpins to have won the AO since 2006, capturing the first of his three Grand Slam titles after beating Nadal in the 2014 final. Then there's local favourite Nick Kyrgios. In lowly 29th on the ATP rankings, the controversial Canberra-born star won't be a title contender – having reached the quarter-finals of his home major just once back in 2015 – but you can bet he'll be an entertaining sideshow.
Kevin Anderson will fly the South African flag again after missing the second half of the 2019 season due to a knee injury. He returned with a vengeance at the ATP Cup, but one can't expect too much from the former world No.5 at this early stage of his comeback. Melbourne hasn't been a happy hunting ground for him either, having been dumped out in the opening round of the AO on six occasions. He crashed out in the second round last year and has never reached the quarter-finals.
Women's tennis is wide open as it is, but history has shown that truly anything can happen in the AO. The last six instalments have all seen different champions being crowned, with Victoria Azarenka being the last to manage back-to-back wins in 2012 and 2013.
Williams finds herself on the opposite side of the spectrum than fellow modern-day AO dominator Djokovic. After her last title triumph in 2017, when she cruised to a comfortable 6-4, 6-4 win over sister Venus while being eight weeks pregnant, she missed the following year's tournament and crashed out during the quarter-finals last year courtesy of Czech Karolína Plíšková.
In 10th-place on the WTA rankings, she scored a confidence-boosting 6-3, 6-4 win over Jessica Pegula to capture the WTA Auckland Classic crown at the weekend and seems primed to explode. Making her even more dangerous is the fact that the 38-year-old is fuelled by history, as victory will see her equal Margaret Court's record 24 majors. Court holds the all-time AO record of 11 titles as well, while Serena has won a record seven titles in the Open era.
From history-making hunter to prey
After beating Petra Kvitová in last year's final to become the first Japanese-born champion in AO history, Naomi Osaka will have a bulls-eye on her chest. That historic triumph was the highlight of an otherwise disappointing 2019 season in which she failed to reach the quarter-finals in all three remaining Grand Slams, including falling in the first round at Wimbledon. Still, she's ranked fourth and won't give up her crown without a fight.
Hungry challengers aplenty
Osaka's biggest threat, other than Serena, is world No.1 and local favourite Ashleigh Barty. The Ipswich-born prodigy had a dream 2019 that saw her become Australia's first French Open champion since Court in 1973, the country's first women's world No.1 since Evonne Goolagong Cawley in 1976 and the first-ever Australian woman to secure the year-end top ranking.
She suffered a shock 6-4, 7-6 loss to American qualifier Jennifer Brady in the last 16 stage of the Brisbane International on Thursday, but afterwards said she's unfazed by the result in what was her first match of 2020. Expect the headstrong 23-year-old Australian ace to be back to her best in Melbourne.
After her stunning upset of Serena last year, Plíšková came up short in her semi-final showdown with Osaka, but the world No.2 will be confident that she'll be able to go all the way this time around, especially after clinching the Brisbane International title with a 6-4, 4-6, 7-5 victory over Madison Keys on Sunday.
After coming agonisingly close to clinching her first AO title in 2018, third-ranked Simona Halep will be there or thereabout. Caroline Wozniacki, who defeated Halep in the 2018 final to finally break her Grand Slam duck, will retire after the AO, so expect the former world. No.1 (currently ranked 39th) to throw everything at her opposition in her last hurrah. Another former world No.1, Kim Clijsters, was set to make her much-anticipated return after calling time on her career in 2012, but her comeback has been pushed back to March due to a knee injury.
Don't sleep on Sloan Stephens; the American is still searching for a second Grand Slam after winning the US Open in 2017 and could be a surprise package of sorts. Other top contenders include fifth-ranked Elina Svitolina, seventh-ranked Kvitová and ninth-ranked Kiki Bertens. Sixth-ranked Canadian sensation Bianca Andreescu was set to be in the title mix, but the 19-year-old is still nursing a knee injury and on Saturday announced her withdrawal from the AO.
*Rankings as per January 12
JOIN BET.CO.ZA NOW AND

GET 100% DEPOSIT MATCH UP TO R1000
Open your BET.co.za account here
Deposit using your preferred method
Contact support to get your first deposit bonus added
JOIN NOW
New customer offer. Ts & Cs apply.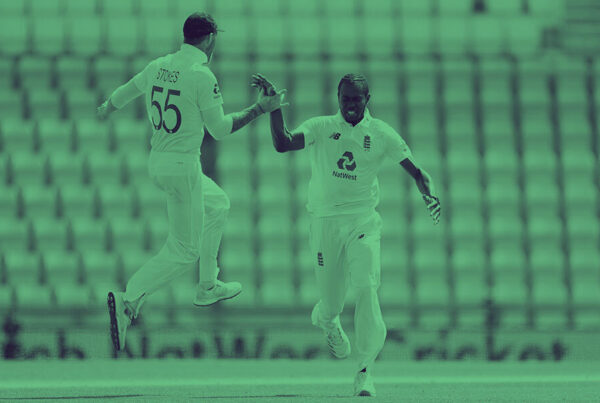 England v Pakistan First Test Preview. The two nations play the first Test of a three-match series at Old Trafford on Wednesday morning.