14 November 2019, by: Thathe Msimango
Lucas Radebe: A Leeds United and South African Icon
Football in South Africa is one of the game's most cultural and absorbing stories. The rich history stretches back several decades, with Soweto an integral part of it. Approximately a 20-minute drive from the city of Johannesburg, the trip will take you to the township which was designed based on political motives during the apartheid era.
Soweto happens to house the most successful football team in the country in terms of the silverware, Kaizer Chiefs. But it doesn't end there, as the Soweto derby between Orlando Pirates and Chiefs draws millions in viewership because it broadcast in over 30 countries globally.
The match usually takes place at the historic venue, FNB Stadium, the first and only African arena to host a FIFA World Cup final. The township of Soweto has been blessed with talented players from Simphiwe Tshabalala, Teko Modise and Jabu Mahlangu to name a few.
But none of the above mentioned has gone on to gain as much recognition outside of his homeland through his loyalty, respect, humility and leadership than Lucas Radebe. Today, "The Chief" – as he is famously known – is one the most celebrated icons in Leeds, England. This comes down to his dedication while wearing the colours of Leeds United during a distinguished 11-year career at the club. 
Radebe made 235 appearances at Elland Road but when you are more than just a footballer, your influence can not be simply recorded by mere statistics, and it seems churlish to apply tangible terms to what Radebe achieved as a Leeds United player.
Radebe's early life and journey to Chiefs
Born on 12 April 1969, Radebe was one of Emily and Johannes Radebe's 11 children, six boys and five girls. They had an unenviable task of raising their children in very trying conditions in a cramped four-bedroom house in Diepkloof, the township Lucas still regards as home.
His father was a furniture truck driver and his mother worked in a community creche. They sent him away from Soweto at 15 to the rural homeland of Bophuthatswana for schooling, this was to avoid Lucas being caught up with gangsterism that plagued the community at the time. Football, of course, was the only thing to keep him away from the streets where he played for ICL United, a local amateur team where he was spotted by Ace Ntsoelengoe who took him to Kaizer Chiefs.
"The first time I had to train with Kaizer Chiefs my heart was beating so fast, I was so scared," he told FIFA.com.
He initially started as a goalkeeper before dipping his toes in the central midfield pool. However, he soon established himself as the clean, tough centre back that fans became accustomed to.
'Rhoo' as he is also commonly known from his days at Amakhosi attracted some decent offers from clubs in both England and Scotland. But it was Leeds who won the race for his signature albeit in rather interesting circumstances. Both the late Philemon Masinga and Rabebe were signed for £250.000 in 1994. However, Rhoo was only included in the deal to help Masinga to adapt to his new lifestyle.
"I know Dundee United were interested and I could have gone there, and some clubs in London. But Leeds made the best offer and I went there instead. I was already 25, I wasn't young, but had no real idea what I was heading for. I had never been out of South Africa, I didn't have a clue," said Radebe in an interview with Timeslive.
His first season with Leeds cannot be deemed a success and he nearly quit the club within four months of joining due to limited game time under then manager Howard Wilkinson.
"Nothing was happening for me and I wanted to go. Breaking into the first team under Howard Wilkinson was tough. I hadn't."
"I was only used sparingly. I never played in the big games and I was getting depressed and homesick.
"Me and (teammate) Phil Masinga used to save up 50 pence pieces to phone home from a payphone. That's how bad it was.
"It was December 1994. The worst part was the weather, it was horrible, and I thought, 'my bags are packed, I've got my ticket, I am just going to go'. I wasn't going to tell anybody, I was just going."
A silver lining in England
Radebe's situation at the club changed by 1996 in his second season following the arrival of manager George Graham.
By 1998, Radebe had cemented his position in the starting eleven and was appointed as the club captain in further evidence of his growing stature at the club both on and off the field. During his tenure as captain, Leeds enjoyed a period of relative success; in the 1998/99 season finishing fourth in the Premier League and then third a season later while they qualified for the Uefa Cup (reaching semi-finals and lost to Galatasaray of Turkey).
After their third-place finish in the league in 1999/00, they qualified for the Champions League. He also played a major role in the clubs entertaining route to the 2000/01 Champions League semi-final, where they lost 3-0 to Valencia on aggregate. He later faced perpetual knee injuries which sidelined him for a large part of his career until retirement in 2005.
Besides leaving an indelible mark at Leeds, Radebe was capped by the Bafana Bafana 70 times and was part of the team that won the Africa Cup of Nations on home soil in 1996, still the national teams greatest achievement. He then captained South Africa at their first-ever World Cup appearance in 1998 and again 2002, although they failed to progress past group stages on both occasions.
He scored twice for Bafana Bafana, the first was against Uruguay in the 1997 Confederations Cup and the second goal came on 12 June 2002 at Daejon World Cup Stadium during 2002 Fifa World Cup against Spain, where a Raul Gonzalez's hat-trick sent South Africa home after losing 3-2. He last played in the national team colours in the 2-1 Nelson Mandela Challenge defeat to England in 2003 at the Absa Stadium, Durban.
Despite coming from a township blighted with gangsterism, corruption and unemployment; Radebe escaped it all to be a much-celebrated leader at Leeds. Like his former coach David O'Leary once said:
"Lucas is a leader on and off the pitch. Everyone looks up to him. I couldn't do without him and wouldn't swap him for anyone in the Premiership. He is an inspiring captain."
Rhoo remains an icon back home in South Africa and is the perfect example of professionalism and what it takes to make it abroad for big-dreaming South African footballers. Radebe continues to lead post-retirement and his efforts to equip former footballers for life off the pitch must be acknowledged.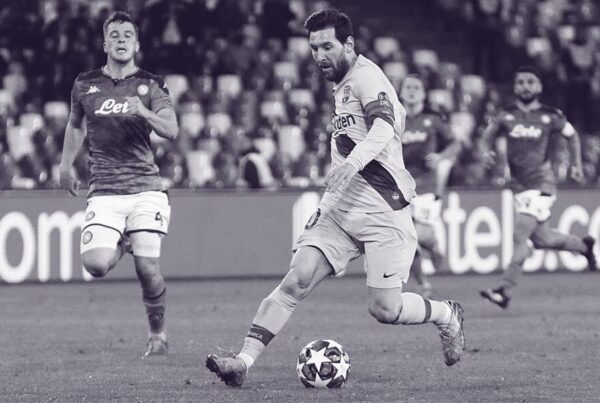 UCL Restart - Fixtures, Teams and Facts. Get your UCL schedule and information ahead of Friday's exciting restart of the grandest club competition in the world.