08 November 2019, by: Leonard Solms
The Best: Jimmy Tau – Soweto Derby Edition
Welcome back to the series in which we interview South African sporting legends on their favourite ever team-mates, stadiums played at, sporting heroes and memories, and just about everything else you could want to know.
To put it lightly, our first interviewee, 
Chester Williams
, has been a tough act to follow. However, with the second Soweto derby in the space of a week soon to come, we decided it was an ideal time to speak to somebody who knows what it's like to win back-to-back clashes between Kaizer Chiefs and Orlando Pirates — our very own Brand Ambassador, former Pirates and Chiefs captain Jimmy Tau.
The former right-back shared some of his fondest Soweto derby memories as a supporter and professional.
Jimmy Tau on Doctor Khumalo
"I've always been a Chiefs supporter. It's just that my household was very divided 'cause my mom was a Pirates supporter and so was my elder brother. I was the only one who supported Chiefs after my dad had passed on.
One player who I admired back then was Doctor Khumalo. I used to write his name on my jersey that I played with in the township.
There was also Ace Khuse, Fani Madida and Lucas Radebe. Later on, there was Thabo Mooki and Shakes Kungwane."
"Every coach was different and every coach added something different to my game. I enjoyed every moment under their leadership, but for me, where I really enjoyed my football was playing for Kostadin Papić.
Just after they started introducing a new team that had the late Gift Leremi, [Lebohang] Cheeseboy Mokoena, [Mbulelo] OJ Mabizela, Lucky Lekgwathi — that team was one of the best that I played in.
At Chiefs, he didn't last long before he was fired, so I don't think that stint at Chiefs will have a lot of good memories, but I must say, at Orlando Pirates, I really enjoyed playing under Coach Papić.
I'd have him as the coach of my combined Orlando Pirates XI from my time in the Soweto derby, and as much as I don't want to be led by other captains, I'd give the captain's armband to OJ Mabizela."
Jimmy Tau on Augusto Palacios
"Most coaches had a similar routine or pattern of conducting training sessions and preparations ahead of big games.
Augusto was different, because he's always been part of the Soweto derby. His approach was very difficult and different. He would call everyone into camp. You didn't know whether or not you were in the team until the last minute, because he was avoiding giving information away.
If you give out that information, you don't know if players are going to share it with their opponents. He kept everybody on their toes."
"Jabu Mahlangu, Scara Ngobese, and Tlou Segolela from Orlando Pirates.
Segolela was one of the best, he really gave me a torrid time. He was quick, he was nippy, and sometimes, he would be a match winner. He would always rise to the occasion for derbies. His pace has always been a threat to all the defenders."
Jimmy Tau on William Okpara
"It was a dream come true to play with him. I watched him for a number of years, so when I had the opportunity to turn pro, it was sharing moments with a childhood hero.
He was a leader in the team, very disciplined, very organised, a hard worker. He was a character — very tough, very vocal. He was a scary person, I used to be scared of him."
Jimmy Tau on highs and lows with supporters
"The Soweto derby always takes a big part out of you. If you're beaten, a lot of fans will want to have a go at you. It will be very difficult to go out until you've played your next match and won it, but they will always remind you and make sure you know that you've disappointed them.
When you've got the bragging rights, the fans are happy. The mood around you is always positive and you look forward to the next one.
[The happiest I ever saw supporters] was when we won the Telkom Knockout against Orlando Pirates. We won [3-1 in the league] and then 3-0 in the Telkom Knockout. To beat Pirates back-to-back was really rare to find.
Chiefs can revisit that history now, although it's going to be very difficult this time around."
Jimmy Tau's Era - Orlando Pirates XI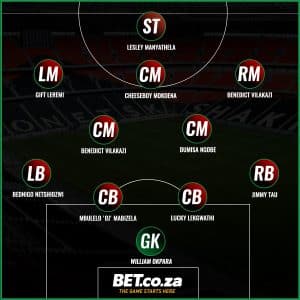 Jimmy Tau's Era - Kaizer Chiefs XI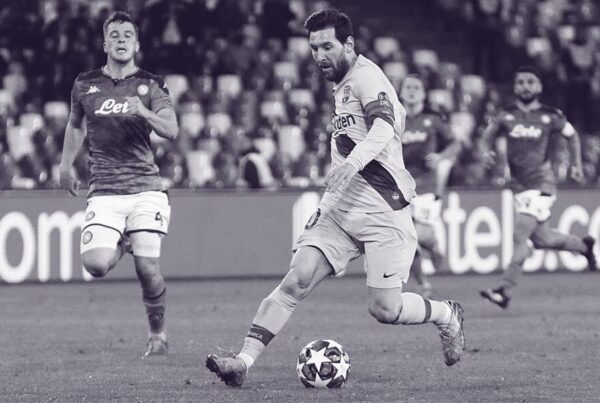 UCL Restart - Fixtures, Teams and Facts. Get your UCL schedule and information ahead of Friday's exciting restart of the grandest club competition in the world.