31 October 2019, by: The Running Flyhalf
RWC 2019 Final: An Objective Look at Jerome Garces
*cognitive dissonance (noun)
psychology
1. the state of having inconsistent thoughts, beliefs, or attitudes, especially as relating to behavioural decisions and attitude change.
In A Theory of Cognitive Dissonance (1957), Leon Festinger, an American social psychologist, theorised that as humans, we seek internal psychological consistency.
When there is internal inconsistency, we tend to become psychologically uncomfortable and we are motivated to reduce the cognitive dissonance. We then tend to make changes, which may include avoiding contradictory information likely to increase the magnitude of the cognitive dissonance.
By now, you have probably scrolled back to the top of the article to still check it's a rugby one. Perhaps you've refreshed your browser. Most likely you've echoed the thought in your mind "I'll give it one more paragraph to see if it improves because what the hell am I reading?"
Perhaps the worst part of this all is that I am not a psychologist and don't have any professional experience in the concept. Please bear with me.
Setting the scene for Garces
On Saturday, 2 November 2019, the Springboks will set out to make history by becoming the Rugby World Cup champions for a record-equaling third time. For obvious reasons, a black rugby captain lifting the Webb Ellis Cup will be a euphoric moment for our country, should we win.
And (slightly less) importantly, the Boks need to do it for the world to ensure that the English are not joint Cricket and Rugby World Cup champions, something no non-Englishman should have to experience in their lifetime.
But to do so, the average South African fan will feel that we will not only need to overcome the 23 men in the opposing English team, but also the man with the whistle in the middle, one Jerome Garces.
South Africa's do not like Garces
You see, the recently-turned 46-year-old Frenchman has been entrusted with the whistle for the final and the average South-African-rugby-fan is not a Garces-as-a-rugby-referee-fan.
Why? Well, before the Rugby World Cup started, most Bok fans were quick to throw out any of the following:
"Jerome Garces is French, and there is no such thing as a good French referee." "Garces has refereed 14 games involving the Boks, and we've only won 4. It must be his fault." "Garces has refereed 6 games between the All Blacks and the Boks and we've lost all 6. Clearly Garces hates the Springboks!"
So if I told you that Jerome Garces is an excellent referee and is the best referee available to officiate on Saturday (bear in mind that Nigel Owens is injured, and Barnes and Peyper cannot due to their nationality), you would probably feel some internal psychological inconsistency.
Cognitive dissonance. And you would turn to the above facts to reduce the cognitive dissonance to make you feel comfortable again. A form of confirmation bias.
The problem is these statistics are fed to us without context. When you hear that we have only won 4 out of 14 games involving Garces, these stats don't reveal much else. As Garces is one of the best in the world, he gets the top games, which usually means our games are against tough opposition.
Jerome Garces is a better Ref than Nigel Owens. Don't @ me — Petri van Zyl (@Petrivz) October 29, 2019
Context to the facts and stats around Garces
Of the six games involving the Boks and New Zealand, only two have been played in South Africa. The one was under Allister Coetzee's reign when the Boks were rebuilding and quite frankly, the Boks were not very good at the time. We lost 15-57. As you can see from the score-line, we didn't lose through any fault of Garces.
The other was lost by the Boks in Johannesburg after the Boks led 20-17 with five minutes on the clock and despite a yellow card to Sam Whitelock with 20 minutes on the clock, during which South Africa scored no points. Again, we couldn't blame Garces. Perhaps stated more simply, since 2010, the Boks have played New Zealand 19 times and won three times. It's not because of the referee. It's because New Zealand were superior.
If we remove the New Zealand games, after Saturday's win against the Welsh, the stats reveal that we have won 5 out of 9 games involving Garces. Of the four that we have lost, three came under Coetzee's reign as coach (when, as stated above, we were not very good). The other was against the Japanese in Brighton in a game in which the Japanese were brilliant and the referee was not blamed. Tellingly, not a single one of these 4 losses came at home.
You see, when we add context, perhaps the stats are not as outrageous as we thought?
On Saturday as I watched my beloved Boks slug it out over a quality Welsh outfit, I found myself in a public venue surrounded by ardent Bok fans. As the Boks conceded a blatant penalty, which drew no complaints from the men on the pitch, the man at the table next to me exclaimed "Typical f**king Garces!" Nice, it's always easier to blame the referee.
After the game, Bok fans on Twitter dished out some praise for Garces. I didn't see any complaints about him and even saw some tweets saying he did not make a mistake. Big praise. Needless to say most of the praise was accompanied with a disclaimer of their surprise by how good he was.
Interestingly, a search of "Garces" on Twitter, unsurprisingly, revealed many irate Welsh fans. Even more interestingly, a rugby app I use suggests that Garces awarded eight penalties against Wales and nine against the Boks. Do you see where I am going with this?
Results usually influence our views of a referee. Our cognitive dissonance finds comfort, when we lose, in blaming a referee rather than our team. Had the Welsh scored a last-minute try on Sunday, I sense the praise for Garces from SA fans would have been non-existent.
100%. Reckon it suits us. Owens wants a flowing game ("hands off Curry, hands off Sam"); not for us. We've got Garces in the 3 games so should have helped us adapt. https://t.co/oxsb5pjKtc

— Runningflyhalf (@Runningflyhalf) October 29, 2019
Being a ref is tough and these guys are good
Before the Wales v SA game, Stephen Jones, a man who knows a thing or two about rugby, also tweeted how ridiculous the outrage by SA fans about Garces was. He isn't wrong and he is quite correct that Barnes, Garces, Owens and Poite are the best rugby referees of the recent era.
There's a reason that Poite and Garces were given two of the three British & Irish Lions tests against New Zealand in 2017. They're among the best in the world. A simple look at Garces' quarter-final and semi-final performances confirms his quality (I'll admit he had a sub-standard game in the Boks opener against NZ).
I often wonder if our bias against French referees is not exacerbated by a subconscious bias of the manner in which they communicate in English. Perhaps we subconsciously interpret their lack of eloquence for confusion and a lack of capability?
Looking ahead to the final
So, on Saturday, 2 November 2019 at the International Stadium Yokohama, Jerome Garces will be taking the whistle for the biggest game of his life, and the biggest game played on the planet in the last four years.
Despite what you may have thought based on basic, unanalyzed statistics, he is not biased against the Boks. He will miss the odd call and probably make a mistake or two, because a referee can't go 80 minutes without doing so. But he is a top referee, the best available for the final, and will certainly be doing the best job he can on the biggest stage of all (I really hope I am not jinxing his performance!).
I really hope (and firmly believe) that after Saturday, our stats with Garces will read: Played 16, Won 6. But if not, let's afford Garces his graces, accept defeat with honour and, for once, not blame the referee for a loss.
Go Bokke!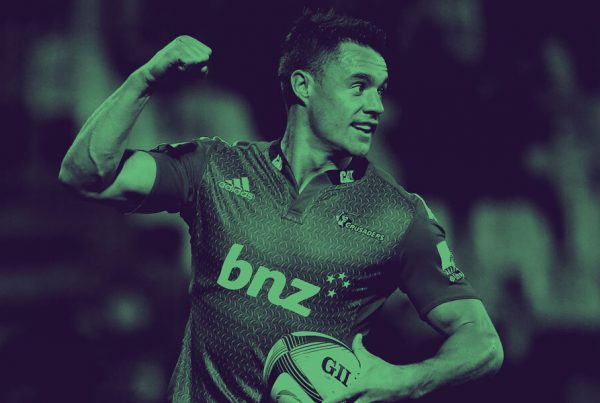 Super Rugby XV - Pick one player from each franchise to make a Super Rugby XV, using any player from the 25 years of Super Rugby.