30 October 2019, by: SIBUSISO MJIKELISO
RWC: Rassie's Springbok Revival
IF Eddie Jones is an enigmatic maverick and Rassie Erasmus is as cunning as a fox, then the Rugby World Cup final between England and South Africa will be a collision of the most calculative minds in world rugby.
Rassie and Eddie cut from the same cloth
Both men come into Saturday's clash at Yokohama Stadium having scooped flailing nations from obscurity and oblivion. England now towers into the finale feeling taller than the Statue of Liberty.
In Erasmus, South Africa have found its very own "Redeemer". In many ways, the latter of the two contemporaries has become an accidental Messiah and now stands on the cusp of doing the unthinkable two years ago: making Springboks world champions for the third time.
Faced with an Achilles heel, Willie le Roux, that won't need a top marksman to expose, Erasmus is likely to stick to his guns and back the confidence-shot fullback one last time.
Fortuin's insight into Rassie's approach
At least that's according to former Free State fullback Bevin Fortuin, who played and won two back-to-back Currie Cup finals (2005 and 2006) with Erasmus in Bloemfontein, where the former Bok flanker cut his teeth as a coach.
"He will change nothing," said Fortuin.
"There will be one or two surprise elements that he will get in at training but other than that Rassie won't change his winning recipe.
"He's one of the best tactical people I've worked with in rugby, if not the best. He will do all the work this week: where to go and what to do against England.
"He will try to expose all of England's weaknesses. Look, he won't sleep this week. I can assure you.
"I've seen that man walk into training the next day when he hasn't slept and he was working all night. That's the Rassie I know. He will get the players up for this final."
Throwback to Rassie's Cheetahs
To wind the clock back to 2005, when Erasmus engineered their first Currie Cup trophy since 1976, using a bizarre combination of sitting on stadium rooftops and flicking robotic lights and colour codes at players, is to take a deep dive into the mechanics going on in the Bok coach's mind.
The audacity to try new things in South Africa is seen as lunacy. But not only were his ludicrous methods accepted by his players, but they also made the team excel.
"I bet you if he could do it again at the World Cup final, he would," said Fortuin, with more than a hint a humour.
"Those things definitely worked for us. It was a quick glance to Rassie, instead of talking through a radio … the message got down to us quicker with those lights and the boards.
"Jannie du Plessis sometimes got confused between the white and the yellow lights. The colours would tell us what play we were going to do next. Myself, Willem de Waal, Noel Oelschig and one of the forwards would always glance at him to figure out the message."
That wasn't the end of it. It seems, as Fortuin pointed out earlier, Erasmus lets nothing slip past him, least of all in finals weeks.
"In the build-up to the 2005 final [at Loftus], the Blue Bulls song was blaring from speakers at our stadium during our practice sessions," Fortuin recalled.
"I couldn't believe what the hell was going on. Why is this song playing here in Bloemfontein?
"By the Wednesday I asked people what was going on and they said Rassie said they must play this song in training. I couldn't understand why.
"On the Friday just before the game he said to us: 'they are going to put sound boxes next to you when you warm up and they are gonna play that Blue Bulls song.'
"I couldn't believe it. During the warm-up they played the song over and over and we couldn't hear ourselves think. But we were ready for it."
The rest, as they say, is history. The Cheetahs, on the back of the Erasmus revival, made it a three-peat of Currie Cup wins – although the 2007 title will have Naka Drotske's name next to it.
There is no doubting that he has the ability to do the same for the Boks. After picking up a team that had fallen as far down as seventh in the world, the first thing he showed was trust in players too often counted out.
He added inches to Cheslin Kolbe's confidence and made him the most feared attacker on the globe. He took a little kid from little-known Kylemore, Herschel Jantjies, and made him stroll fearlessly among giants.
He rallied an entire nation behind Siyamthanda Kolisi, the captain who might recreate South Africa's next "Mandela Moment."
Erasmus expressed some surprise in how quickly the turnaround happened, after two forgetful Allister Coetzee years:
"What surprised me is that they quickly bought into the whole system because normally that takes years and that's a positive," he said at a press conference.
"But now we are only in the final but let's see after the final to see if we really turned the corner as much as we wanted to."
In a way not too dissimilar to what Jones did with the England national team – but with half the time with which to work the emergency room – Erasmus brought belief in the South African way of playing the game. We will soften them up with some meat tenderizer upfront and bring in a spicy backline once the opposition is ready to be devoured.
The man who never won a Currie Cup as a player but won it as a coach; the man who never wanted to become Springbok captain but now leads the country at the biggest stage; the man who never won a World Cup as a player, might just be the Messiah that wins South Africa the Rugby World Cup.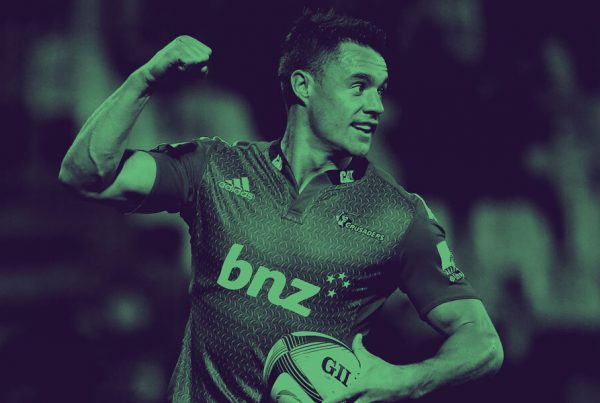 Super Rugby XV - Pick one player from each franchise to make a Super Rugby XV, using any player from the 25 years of Super Rugby.