29 October 2019, by: Quintin van Jaarsveld
Rugby World Cup Prediction: 3rd/4th PlayOff
Fans shouldn't sleep on what's set to be a Rugby World Cup bronze medal match unlike any other when Wales and the All Blacks battle it out in Tokyo on Friday (11 am kick-off SA time), writes Quintin van Jaarsveld.
Wales v New Zealand (Friday 1 November - 11:00 SA time)
The dreaded third-place play-off. It's the game no-one wants to play. Having crashed to the depths of despair, the losing semi-finalists have to find a way to pick themselves up and find motivation for one final, forced hurrah. This year, that unfortunate fate has fallen on defending champions New Zealand and Six Nations Grand Slam winners Wales, the former having crashed to a shock 19-7 loss to England and the latter having succumbed 19-16 to South Africa.
What makes this bronze medal match different is its timing. It signals the end of an era for both teams. It'll be the swansong of Steve Hansen and Warren Gatland, two of the most gifted and successful coaches in the history of the sport, whose respective decorated careers will end on a whimper on Friday rather than global glory the following day.
Legends of the game will also bow out – captains Kieran Read and Alyn Wyn Jones, two of the all-time greats – headlining a list of veteran superstars set to call time on their international careers following Friday's fixture. It's this shared goal of going out the right way, with one final flurry, that'll motivate and fuel the sides to tackle the tilt as if it were the final.
The All Blacks, in particular, will have a burning desire to earn a measure of redemption after being thoroughly outplayed and outmuscled by England. They lacked the feared sting in their tail that usually see them pierce holes in defences with unrivalled precision and flair and couldn't contain the rampant Roses, who pushed the pace and maintained the taxing tempo for the full 80 minutes.
The crushing defeat brought an end to New Zealand's record 18-match winning run in the tournament and saw them plummet from first to third on the World Rugby rankings (behind England and second-placed South Africa), equalling their lowest-ever position since the rankings were introduced in October 2003.
They know exactly what's needed to bounce back, which is simply to play their usual game. With the weight of expectation lifted – expectation built up over a decade of dominance and historic back-to-back World Cup titles – the All Blacks are unburdened and primed for a backlash.
Things aren't so cut and dry for Wales. They were outpointed rather than knocked out by the Springboks in boxing terms, this while playing their natural game. It's not that they didn't play to their potential like the All Blacks, they just weren't quite good enough to get over the line against South Africa.
The loss, albeit by a slender three points, proved that Wales, with respect, are "Springboks light", given they play a similar tight, territory-based brand of rugby than the men in Green and Gold. Considering the All Blacks beat the Springboks 23-13 in their tournament opener, Wales' chances of adding to the Kiwis' woes are slim at best.
That the last of Wales' three victories over the All Blacks came way back in 1953, when they triumphed 13-8 in Cardiff, further underscores the unlikelihood of an upset. As the official betting partner of Superbru.com, we believe the All Blacks will claim a convincing victory.
Prediction: New Zealand by 18.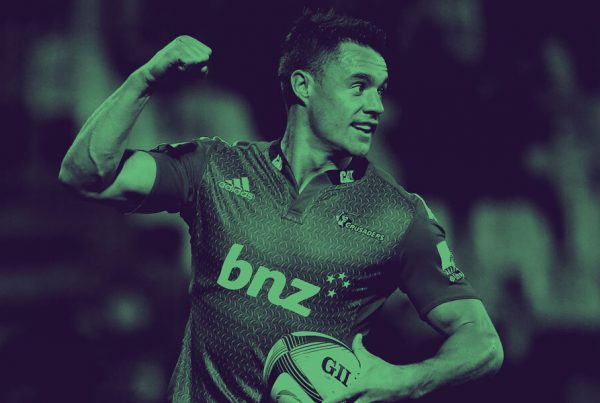 Super Rugby XV - Pick one player from each franchise to make a Super Rugby XV, using any player from the 25 years of Super Rugby.