09 October 2019, by: SIBUSISO MJIKELISO
Would the real De Allende please stand up
SOMEWHERE inside the big bullying body of South Africa's first-choice No 12, the real Damian de Allende is dying to come out.
The real de Allende is being suffocated, suppressed, beaten to a pulp by this bullocking, bulldozing, route one behemoth that leaves fans frustrated on a routine basis.
Believe it or not, he's a flair player, the kind to draw defenders and look to find a supporting runner to whom he bequeaths an offload. He has a raking pass that might cut out two or more dummy runners at a time. He is arguably a more devastating prospect than the direct runner, who seeks contact in a vacuum.
GET THE ADVANTAGE

WITH OUR RUGBY BETTING OFFERS
Extensive pre-match and live in-play markets on every game.
Our legendary BET Boosts to give you extra value on every game!
Offers exclusive to BET.co.za customers.
JOIN NOW
BET: Rugby
Ts & Cs apply.
Respect from the opposition
At the start of the 2015 Super Rugby season I had the privilege of interviewing All Black and Hurricanes great Conrad Smith alone in a hotel lobby in Rustenburg, ahead of what was to be his final season with the 'Canes.
Most of the conversation was about how he became a World Cup-winning All Black without the athletic gifts of a Ma'a Nonu, Jonah Lomu or Christian Cullen – the other renowned Hurricanes three-quarters. But a small part went to De Allende, as Smith couldn't hold back his admiration for the centre who'd made his Stormers debut two seasons prior.
Smith said – and I'm paraphrasing here – that De Allende was admired and somewhat feared in New Zealand.
As one of his biggest critics over the last couple of seasons, it might surprise you that I once wrote this of him during my only trip on tour with the Springboks, to Brisbane, Australia, four years ago:
"He has got the physique of a Grand National steed complemented by hands soft enough to unhook a brassiere blindfolded. His feet glide when in motion. Truly, he is a magnificent sporting specimen."
And I meant every word, too.
Heyneke era's influence on De Allende's career
It was in the lead up to the Test against Australia during the previous World Cup year, 2015, for the shortened Rugby Championship. Him and Handre Pollard (then 21) had merely 12 caps between them ahead of the Test and it eventually told against the then 92-capped Matt Giteau, who conjured a surprise win for the Wallabies.
But the defeat didn't dampen then coach Heyneke Meyer's admiration of the pair. What the erstwhile Bok coach saw in De Allende was a dark-haired, more menacing version of Wynand Olivier. 
The prospect of having a 1,90m tall, 100kg thoroughbred ripping "new ones" into opposition defences, passing the ball only during a solar eclipse, had Meyer salivating in the coaches' box.  
Meyer saw the rebirth of "
Meisiekind
", the blond-haired inside centre who terrorised opponents at Loftus during the 2005 to 2011 dynastic Bulls years that Meyer masterminded. 
In the process he coached what were De Allende's aforementioned attributes out of him. De Allende started to believe that there was only one way to make the Bok squad and that road was a one-way straight through another man's frame. 
The hands were gone, his eyes were blinkered and he let his frame, not his awareness, do the talking.
And so it became, the real De Allende was engulfed in a fight for survival against this coach-appeasing bully that would never let the thought of creativity ring in his head. And when the two came into conflict, he would kick possession away, as if say neither of his personalities could have the ball.
The real De Allende in Japan?
In the Springboks' last couple of games, against Italy and Canada, the real De Allende made cameo appearances.
He has been freer after the tension leading up to and during the Springboks' opening Rugby World Cup match against New Zealand in Yokohama on September 21. Against Italy, who were expected to put up some resistance, De Allende gave their midfield runners no chance with a monster defensive effort.
It said a lot, too, that South Africa almost scored a half-a-century of points and scored seven tries against a Tier-1 rugby nation at the World Cup. De Allende spewed a whooping 10 passes and three offloads in the game, beating five defenders to boot.
Put it into perspective, against the All Blacks he passed only four times and beat one defender.
Granted, Jayden Hayward and Luca Morisi are no Ryan Crotty and Anton Lienert-Brown, but you'd expect De Allende the bully to go body-first into Italian defenders, with expectation of breaking the line and some bones en route. Not so.
The real De Allende won the internal contest last Friday in Shizuoka and again against Canada on Tuesday in Kobe City.
His former Stormers coach, Robbie Fleck, once a flashy Bok centre himself in the early 2000s, understood this De Allende internal conflict quite well.
"Everyone has labelled him and put him in a box, saying he is just this one-dimensional player who only gets across the advantage line," Fleck was quoted as saying earlier this year.
"Look, he does that, there is no doubt, and it's what he is really good at. But there are certain subtleties to his game, and certain skill elements that people don't recognise and appreciate enough."
The question now is, once the pressure valves are up a thousand notches during the World Cup playoffs, which De Allende will we see?
BET NOW AND

GET 100% DEPOSIT MATCH UP TO R1000
Open your BET.co.za account here
Deposit using your preferred method
Contact support to get your first deposit bonus added
JOIN NOW
New customer offer. Ts & Cs apply.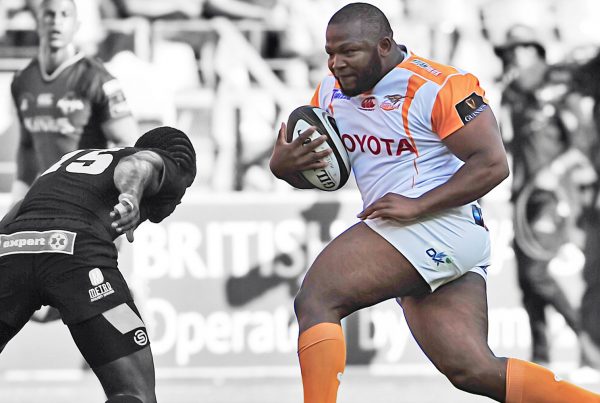 We unpack the best junior Springbok players of 2019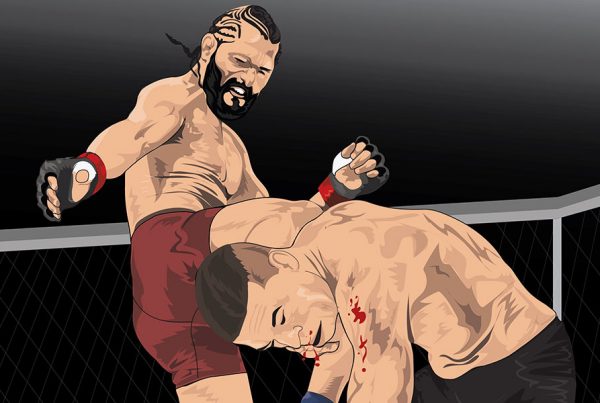 Get a look at the possible depth the Springbok could have with the current uncapped players available.