09 October 2019, by: Rohit Sankar of CricXtasy
Is Senuran Muthusamy the elusive Proteas all-rounder?
The 2016/17 Sunfoil tournament was a rather peculiar edition. The first six matches all produced results and only one of the last eight matches were drawn. But in the 16 matches in between, there were as many as 10 draws.
FIND THE EDGE

WITH OUR MZANSI SUPER LEAGUE PROMOS
Get a 2x payout if your top team bowler bet takes a fifer.
Get a 2x payout if your top team batsman bet scores a hundred.
JOIN NOW
BET: CRICKET
Ts & Cs apply.
Muthusamy's domestic entrance
It was an even stranger season for the Dolphins. They won their first two matches and then went on to draw six matches and lose a further two. After their two wins early on – against Warriors and Lions respectively – Dolphins brought in all-rounder Senuran Muthusamy into their starting line-up.
The left-arm all-rounder, hardly a known name in the circuit, had made a half-century in his second appearance for Dolphins in the earlier season. In 2016/2017, he made an instant impression against the Titans even as his side lost by an innings and 38 runs.
Walking in at number 6, Muthusamy made a 123-ball 52 and was unbeaten in an innings where the next highest score was 28. He then went on to claim the wicket of centurion Aiden Markram before trapping Lungisani Ngidi for a golden duck to cap off his incredible maiden appearance of the season.
In the next match, Muthusamy made another telling performance – a 96-ball 43 followed and a four-wicket haul at his home ground, Kingsmead. By the second innings of that match, Muthusamy was opening the batting for the Dolphins. Two games after, against the Knights, again opening the batting, Muthusamy made 181, sharing a 355-run stand with veteran batsman Vaughn Van Jaarsveld. The stand is the fourth highest for the wicket in first-class matches in South Africa.
Why he was selected for Proteas debut
When South Africa opted to sit out an extra batter for Senuran Muthusamy at Visakhapatnam, quite a few critics cringed. The 2015 debacle still a vivid memory, this seemed a clear brain fade from the Proteas, but they had chosen their cards carefully.
Muthusamy was picked based on his performances in India in the quadrangular series in 2018 and in the matches against India A before this Test series. The left-arm all-rounder had a stellar season in 2017/18 for the Dolphins, finishing as the second highest wicket-taker in the first-class competition while making runs at an average close to 40, including five half-centuries.
But more than those performances, what spurred his call up to the national team is possibly a mix of two other factors.
Having played on a surface often recognised as the slowest surface in South Africa – the Kingsmead Cricket Ground – Muthusamy possibly had a better hang of the conditions that the Proteas were expecting in India. If they learnt anything from the last trip to the country, it was that conquering the Indian sub-continent required specialists.
As much as having an extra slow bowler in their ranks, Muthusamy's batting capabilities must surely have caught the eyes of the selectors. In sharp contrast to some of his peers in the first-class competition, Muthusamy is content spending time at the crease and getting behind the line of the ball to defend under his watchful eyes.
This is perhaps more evident from the fact that in 2017/18 when he enjoyed a fine run of form in the Sunfoil tournament and finished as the 14th highest run-getter, only one of the names above him had a worse strike rate.
Muthusamy's strike rate of 45.61 also points towards his diligence and determination at the crease, a quality worth its weight in gold in sub-continental conditions where spinners choke you from either end.
Muthusamy's Proteas debut unpacked
Only six visiting batsmen from number 7 or lower have faced 200-plus balls in India in a Test match since 2010. Muthusamy, after his Vizag exploits, is one of them. Four of the other names in the list are Australians – Mitchell Starc, Matthew Wade, Tim Paine and Moises Henriques. The last name is Matthew Prior. Muthusamy, though, has a distinct advantage over the others because he is the only one to have remained unbeaten in each innings.
Facing 100-plus balls twice, the Dolphins all-rounder showcased an exemplary defensive technique – one which perhaps warranted a promotion as nightwatchman on day four – and ground down India's spinners and a dangerous Mohammed Shami in the second innings.
A strike rate of 38.31 might say that Muthusamy barely looked to score but given the abyss, his team was in, the numbers and his effort are highly commendable.
Bowling on debut did not go as smoothly
But, it is as a bowling all-rounder that Muthusamy was picked in the first place. He bowled just 18 overs across both innings and except for the fact that his maiden Test wicket is that of a certain Virat Kohli, Muthusamy the bowler has little claim to the Test side.
However, given his batting show and Dane Piedt's failure with the ball, Muthusamy is likely to get a longer rope at Pune. He will step into the Test aware that the hosts' loss against Australia in 2017 at the very venue – the last time India lost a Test at home – was architectured by a lesser known left-arm spinner in Steven O'Keefe.
Faf's praise of Muthusamy's
That said, there is sufficient evidence from the two innings' at Vizag to suggest that South Africa are pondering a batting all-rounder role – not very different to what JP Duminy did – for Muthusamy. Faf du Plessis' post-match press conference talk also aligns to this thinking.
"He [Muthusamy] played unbelievably well. You could see that technically he is very sound against spin which is something he has worked really hard on. I haven't seen much of him personally over my career but great to see that he offers us balance. Bowls a bit as well, so it helps.," Du Plessis said.
"[But] the batting at the No. 7 and 8 position, it's always something that we are really looking for as a team. Batted with real maturity and both innings. He still hasn't been out in Test cricket. Making it hard for us not to look at him, even leaving him out in the second Test. He is putting up the numbers on the scoreboard, which is what we want. It's not easy to get runs and he showed that he has got the technique to get through the challenging spin conditions. That's a huge attribute to have for this Test series."
Muthusamy's bowling and domestic grind as a bowler at Dolphins has flown under the radar of the skipper who plays way little franchise cricket now to really know what Muthusamy brings to the table. But like his batting surprised du Plessis and a lot of us at Vizag, Muthusamy the bowler might well turn up at Pune and give India a jolt.
JOIN BET.CO.ZA NOW AND

GET 100% DEPOSIT MATCH UP TO R1000
Open your BET.co.za account here
Deposit using your preferred method
Contact support to get your first deposit bonus added
JOIN NOW
New customer offer. Ts & Cs apply.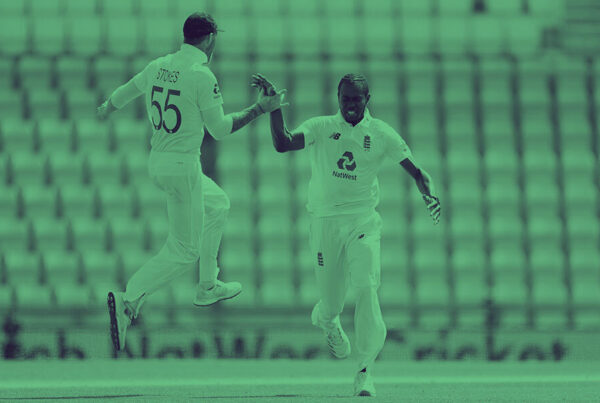 England v Pakistan First Test Preview. The two nations play the first Test of a three-match series at Old Trafford on Wednesday morning.