08 October 2019, by: The Popping Crease
India v South Africa: Third Test Preview
The third and final Test of the series will be played in Ranchi. India have already wrapped up the series and will be looking to make it a whitewash, unless the visitors can deliver a performance to remember. After all, there are World Test Championship points up for grabs.
FIND THE EDGE

WITH OUR CRICKET PROMOS
Get a double payout if your top team bowler bet takes a fifer.
Get a double payout if your top team batsman bet scores a hundred.
JOIN NOW
BET: CRICKET
Ts & Cs apply.
If the first Test was a bad dream, the second Test was a nightmare the Proteas just couldn't wake up from. Having been asked to follow-on for the first time in 10 years, their top order succumbed to the pressure yet again as they suffered an embarrassing innings and 137 run defeat.
Where did they go wrong? Take your pick.
The batting has been a problem for South Africa for a number of years and this series is no different. The top order has only strung together a team score of 100 runs once in the series, every other time they have been 5-60, 5-53 and 5-79. This is simply not good enough.
The manner in which the top order got themselves out is a serious cause for concern. With a Test match to save, seeing experienced players like Dean Elgar and Quinton de Kock throw their wickets away was frustrating. There was no will to fight for their runs, to block out the ball, to survive.
The lower order, as was the case in the first Test, saved any further embarrassment as Keshav Maharaj and Vernon Philander in both innings, showed the fight and application that was required from the top.
The bowling, which is often the source of joy for South African fans has left us disappointed throughout the series. Constantly squandering the new ball is a crime in Test Cricket and after seeing how effectively India have bowled with the new ball, it is just irritating that we repeatedly see the experienced Proteas opening bowling duo bowling well wide of off, allowing the batsmen the luxury of not having to play and settle in.
Zubayr Hamza has to be in the final Test match, his experience and success in India surely has to see him as a key player for the Proteas. The question becomes, who does he come in for? Both Aiden Markram and Theunis de Bruyn are struggling.
Markram's struggles seem to be more than just a poor run of form. His confidence is severely down and a break away from Test cricket may benefit the young opener. Theunis de Bruyn however, has had 11 Test matches to prove himself and only scored one innings of substance. How he is getting out is a concern. For a player of his talent, to not even have a few half-centuries under his belt after 22 innings, is a worry.
Keshav Maharaj has unfortunately been ruled out of the third Test due to the shoulder injury he sustained in the second Test and George Linde has been called up. With the damage Dane Piedt sustained in the first Test, and the lack of consistency he bowled with, it seems a recipe for disaster if he plays in the final Test. Linde must, therefore, be given a chance to prove himself.
Captain Faf du Plessis decided to bat at four in the second innings in Pune, and that was certainly the right call. Going by his words after the match, it seems that for now, he will be sticking with that position, which is very encouraging to see.
The JSCA International Stadium Complex in Ranchi has played host to one Test match in its history, between India and Australia in 2017. That match ended in a high scoring draw. The pitches in the previous two Tests of this series have not been minefields and have been what you would typically find in Test matches in India, good for batting with spin coming into play later on. The Proteas should therefore not expect anything different for the final Test.
India are understandably the strong favourites to win the series and seal another whitewash over the Proteas. With the World Test Championship in full flow though, South Africa will be hopeful of getting on the scoreboard with a Test win.
South African cricket has had dark days before, but they always find the light. We as the supporters must help them find it.
The third Test starts on Saturday morning at 6 am SA time.
JOIN BET.CO.ZA NOW AND

GET 100% DEPOSIT MATCH UP TO R1000
Open your BET.co.za account here
Deposit using your preferred method
Contact support to get your first deposit bonus added
JOIN NOW
New customer offer. Ts & Cs apply.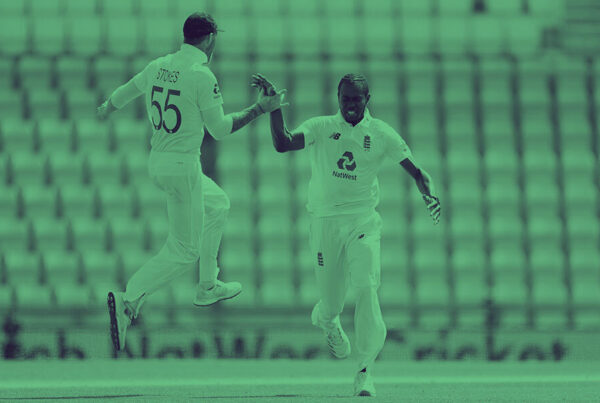 England v Pakistan First Test Preview. The two nations play the first Test of a three-match series at Old Trafford on Wednesday morning.