09 September 2019, by: Rohit Sankar of CricXtasy
AMOL MUZUMDAR'S APPOINTMENT A SHOT IN THE ARM IN PROTEAS QUEST FOR LOCAL KNOWLEDGE
You could go into an exam fully prepared yet flunk them entirely because, though you had mugged up the textbook, you had absolutely no clue about the kind of questions that were coming your way. It's probably the tagline that tuition centres live by.
India domestic veteran Amol Muzumdar's appointment as South Africa's interim batting coach for the tour of India appears to be one such hack – a last-ditch effort to crack the exams with the help of a tutor who is familiar with the questions.
FIND THE EDGE

WITH OUR CRICKET PROMOS
Get a double payout if your top team bowler bet takes a fifer.
Get a double payout if your top team batsman bet scores a hundred.
JOIN NOW
BET: CRICKET
Ts & Cs apply.
Why did CSA appoint Muzumdar?
But dig into South Africa's preparations for this tour and you would probably agree that this is more of a finishing stroke they are adding to a canvas that was well painted already. South Africa were floating at the top of the Test rankings when they toured India in 2015 but came back with evident cracks in their batting line-up, exposed by India's spinners on pitches tailor-made for them to wreak destruction.
Since then, spin camps have been conducted every year in India with several promising youngsters – a mix of batsmen, spinners and pacers – sent to the country to fine-tune their technique against spin. The A tours have also been rife with the South African A side, which also has a few Test players, now in Trivandrum jostling with their Indian counterparts.
However meticulous the preparation, they needed to add the aesthetics to feel confident enough of their capabilities and Muzumdar's arrival does just that.
He may not be a big name outside the country, but this schoolmate of the Master Blaster, Sachin Tendulkar, is a superstar in domestic circles who was plain unlucky to have had his prime years alongside names likes Tendulkar, Ganguly, Dravid and Laxman.
With over 11,000 runs in first-class cricket and having been coached by the same man who oversaw Tendulkar – Ramakant Achrekar – Muzumdar is a low profile name with highly commendable credentials.
Since retiring in 2014, he has taken over the role of coaching teams and is now the batting coach of IPL franchise Rajasthan Royals. With high-performance coaching certificates from the BCCI and Cricket Australia, Muzumdar has taken coaching seriously in recent times and has also coached India's Under-19 and Under-23 sides at the National Cricket Academy. He has also worked as the batting coach of the Netherlands.
Besides all this, Muzumdar has worked with a lot of Proteas youngsters at these spin camps Cricket South Africa have been conducting. If Ramesh Powar, who later became India's women's coach, was part of the camp in 2018 alongside Mumbai Ranji Trophy coach Sameer Dighe and batting coach Vinayak Samant, it is Muzumdar, the most accomplished domestic star of the lot, who was banked upon this time.
Impressed by the work he has done in these spin camps and going by the need to have continuity in working with players, South Africa have sought the Mumbaikar's help ahead of this high profile series.
"Amol is a perfect fit for us," CSA Acting Director of Cricket, Corrie van Zyl, said. "He brings an intimate knowledge of Indian playing conditions and the challenges our batsmen are likely to face. He also assisted us at the spin bowling camp we held recently in India and thus has already built up a good working relationship with Aiden Markram, Temba Bavuma and Zubayr Hamza."
Nkwe's progressive style coming through
This top-notch decision is apparently pushed by the new interim team director, Enoch Nkwe. Known for his pro-active coaching methods and innovative ideas, Nkwe is set to give the Proteas that final push they so often lack and Muzumdar's appointment is a part of this vision. The final gloss is one aspect that is often overlooked and South Africa have often walked into such series' appearing undercooked.
On the outside, it might seem as though South Africa needed someone with more International experience. But with his experience and credentials, Muzumdar is more than capable of fulfilling the role. It is apt to remember that the only team to enjoy reasonable success in India in Tests recently are the Aussies. A lot of it was spurred by the appointment of Sridharan Sriram – another domestic player who had little International exposure – as a spin consultant.
Muzumdar can't singlehandedly solve Proteas spin problems
As the 2015 tour of India showed, South Africa's issues against spin need a lot of work. They averaged a collective 13.75 in that series and made just two individual half-centuries. Their highest total was 214 and on six of the seven occasions they batted, the Proteas made less than 200. India's spinners picked up 61 of the 70 wickets to fall and averaged a miserly 11.93 with six five-wicket hauls in the one series alone.
Results might not happen overnight with this appointment but it is certainly a step in the right direction. For a team in the transition phase after the retirements of AB de Villiers, Hashim Amla and Dale Steyn – all of whom had good knowledge of Indian conditions after multiple tours – Muzumdar's appointment is a shot in the arm.
It might not give way to a series win. It might not even result in huge individual knocks. But if Muzumdar can provide the spark needed to improve South African batsmen's mindset and technique against spin, he would have fulfilled his role pretty well.
BET NOW AND

GET 100% DEPOSIT MATCH UP TO R1000
Open your BET.co.za account here
Deposit using your preferred method
Contact support to get your first deposit bonus added
JOIN NOW
New customer offer. Ts & Cs apply.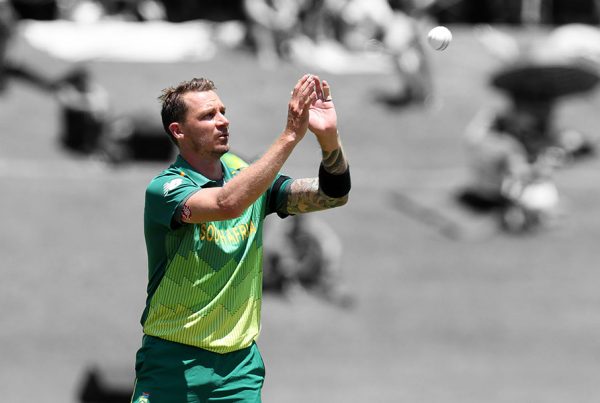 10 February 2020, by: 12th Man Analytics South Africa v England: T20 Series Betting Preview After some experimentation and rotation of players during the three-match One Day International Series, South…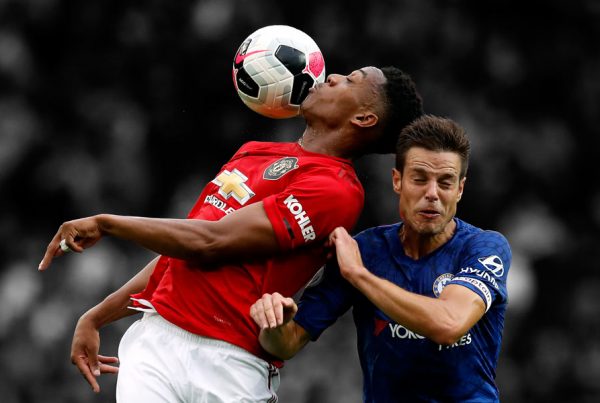 13 February 2020, by: Carl Lewis PREMIER LEAGUE STAT PACK - GAMEWEEK 26 There have been over 2.5 goals scored in Leicester's last 8 games (Premier League). Wolves are undefeated in 10 of their last 11 home matches against Leicester…