28 August 2019, by: Grant de Smidt
EXCLUSIVE: JIMMY TAU ON MIDDENDORP, MOKWENA AND FROSLER
Former Kaizer Chiefs and Orlando Pirates right-back Jimmy Tau knows Amakhosi coach Ernst Middendorp better than most. After all, the BET.co.za Brand Ambassador spent nearly two full seasons under the German, his first coach at Naturena.
After finishing ninth in the Absa Premiership last season, Chiefs now sit top of the league after four games. Few were expecting such a strong response to the disappointment of 2018/19. However, for Tau, this has not been surprising.
In an exclusive interview with BET Central's Leonard Solms on 28 August, Tau credited Middendorp for transmitting his best traits to his players. He also offered special praise to the incumbent of his old position in the team.
Tau also backed Rhulani Mokwena to bounce back from a difficult start at Orlando Pirates after taking over from Milutin Sredojević as head coach.
BEAT THE OFFSIDE TRAP

WITH OUR SOCCER OFFERS
Extensive pre-match and live in-play markets for all major leagues and tournaments.
Get a stake refund if you lose your 6+ soccer multiple by 1 leg!
Offer exclusive to BET.co.za customers.
JOIN NOW
BET: SOCCER
Ts & Cs apply.
Jimmy Tau on Kaizer Chiefs' 2-1 win over Cape Town City
"I think it was an exciting game from both sides. The fact that Cape Town City scored first and very early in the game just put them in charge for the better part of the first half.
[Siphelele] Mthembu and [Kermit] Erasmus were putting Chiefs under so much pressure that when they were taken off, City did not really have enough firepower in front of goal.
Chiefs made good substitutions also, which allowed them to play a lot more offensively going forward. I think that is why they put Cape Town City under so much pressure in the second half."
immy Tau on Ernst Middendorp turning Kaizer Chiefs' fortunes around
"I'm not surprised at the turn of events because Chiefs had a bad season last season. This time, they've got more pressure to deliver.
I think it was just [Middendorp] putting his authority on the team and making sure that they play according to how he wants them to play. I think they've responded quite well.
I think like any other coach, he wants to be able to manage the squad he is dealing with and I think he has done that exceptionally well thus far. He's able to contain the dressing room; he's able to keep everyone playing the way he wants them to.
He works very hard. It's a wake-up call to everyone. Remember, they had to clean up their team. The ones who remain now understand that if they do not deliver, they might be the next ones out of the team. It helps them to have a very strict coach.
I think he's a very experienced coach and he will want to put the bad experience [from his first spell at Naturena] behind him, but still use it as a learning curve. You only learn through experience.
The only challenge for Kaizer Chiefs will come when they dip in form later in the season, when they'll have to make a reference to how they played now… When the team goes through a bad phase later in the season, they should be able to look back and find inspiration from these kinds of performances."
Jimmy Tau on Reeve Frosler
"I think he's a quality full-back; he's very comfortable on the ball, he's good in one-on-one situations, he's good at crossing the ball.
He offers Chiefs a different dimension when they attack because of how well he delivers his crosses. The only thing he needs to work on is his positioning when defending when the ball is on the opposite side of the field.
I think it's something that he can work on, but going forward, he offers Chiefs a lot. I think he's a good addition to the system and he'll give [Ramahlwe] Mphahlele a run for his money for that position."
Jimmy Tau on Rhulani Mokwena
"I don't know him very well [personally]. I think it's too early to judge him. When he was an assistant at all the clubs he worked with; you could see the passion, the understanding, the love of football is there.
As a head coach, you want to translate the same passion, the same determination, the same understanding and love of football. It's a tough job — when you're a head coach, the pressure is different to when you're an assistant coach.
When you are the head coach, everything is directed to you. When you are an assistant, the head coach is the one who takes all the flak for you. It's an opportunity that he would have wanted — I'm not sure whether now or in the near future.
He has been with the team for over two seasons now, so he understands them; he knows them very well. I think it's important to get them to play for each other, but what's important is to make sure that the ones who are not playing are as committed as the ones who are currently playing."
Jimmy Tau on Orlando Pirates' title chances
"What Pirates are going through, Chiefs went through last season. It's not that bad. It's a matter of getting two good games under their belt and they should be fine.
It all depends on how they manage the pressure when results are not forthcoming.
Most definitely [Pirates are title contenders]. Now that they have been knocked out of the CAF Champions League, they will want to prioritise the league to make sure that they go back into Africa.
It's too early [to predict the title frontrunners]. You can't write off anyone now… It's going to be a very competitive season for all the teams."
BET NOW AND

GET 100% DEPOSIT MATCH UP TO R1000
Open your BET.co.za account here
Deposit using your preferred method
Contact support to get your first deposit bonus added
JOIN NOW
New customer offer. Ts & Cs apply.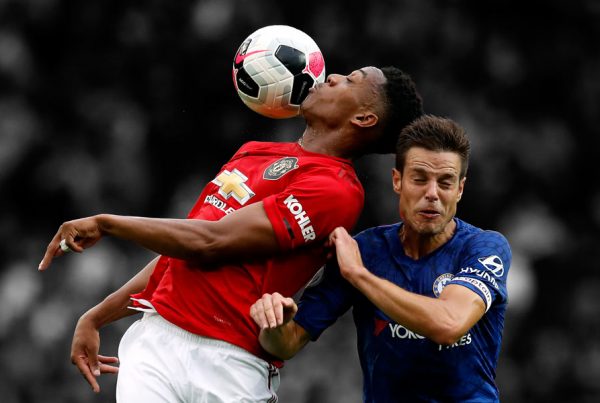 13 February 2020, by: Carl Lewis PREMIER LEAGUE STAT PACK - GAMEWEEK 26 There have been over 2.5 goals scored in Leicester's last 8 games (Premier League). Wolves are undefeated in 10 of their last 11 home matches against Leicester…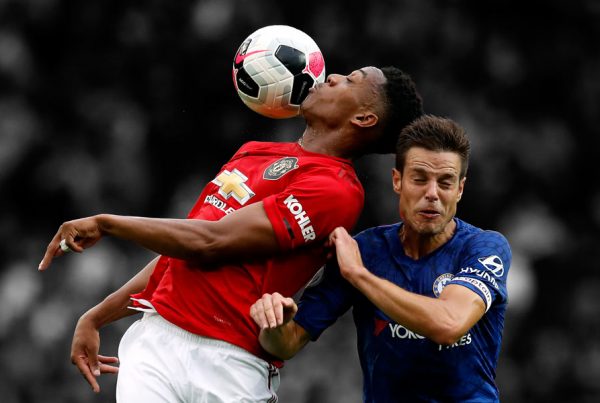 13 February 2020, by: Carl Lewis PREMIER LEAGUE STAT PACK - GAMEWEEK 26 There have been over 2.5 goals scored in Leicester's last 8 games (Premier League). Wolves are undefeated in 10 of their last 11 home matches against Leicester…