Ozow is the premium payment solution that can be completed in seconds while staying secure.
Easy, fast and trusted payments directly into your BET.co.za Account.
Instead of waiting for an EFT to clear, get your deposit credited instantly!
Here's how…
1. Select Ozow as a deposit method: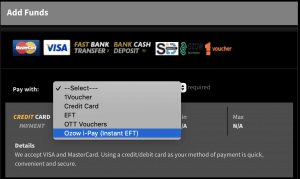 2. Enter deposit amount and click "Pay Now"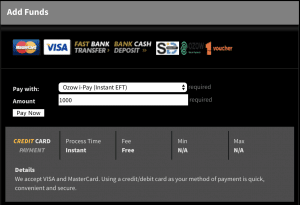 3. Select the bank you are making a deposit from.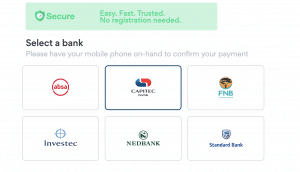 4. Enter your bank details and follow the prompts
Ozow is 100% safe!
At this point you might receive a security prompt from your bank. Approve the transaction in your internet banking app if need be.
6. You will be redirected to this page if your deposit is successful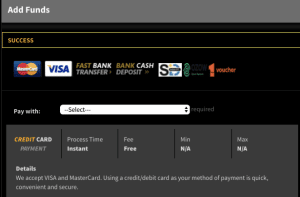 7. You are now ready to start betting! Good luck!
Benefits of using Ozow for BET.co.za deposit:
Automated EFT

Ozow payments are free

Card free

Fast payments

No registration

No hassle