THE 7 VENUES THE PROTEAS WILL PLAY AT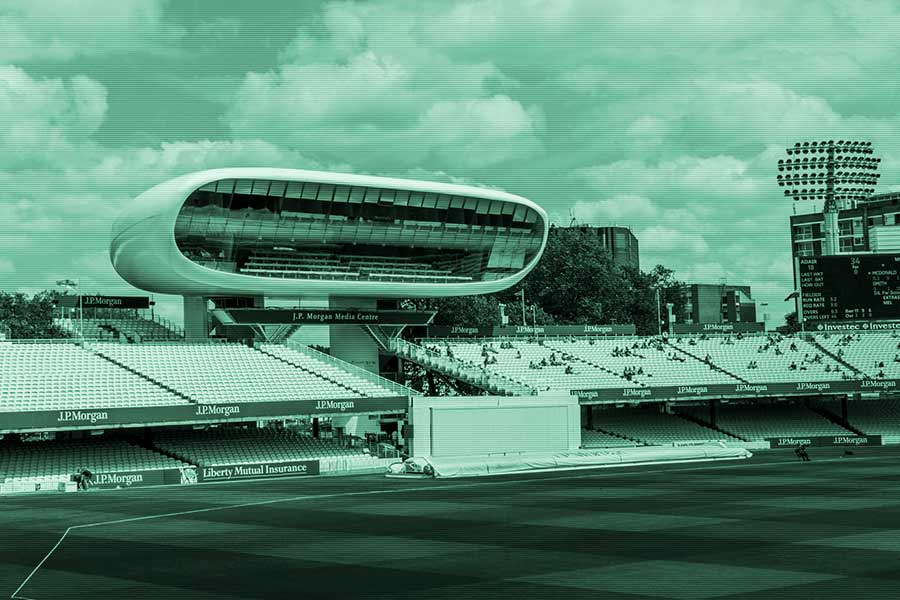 By Jonhenry Wilson
24 May 2019, by: Jonhenry Wilson
THE 7 VENUES THE PROTEAS WILL PLAY AT
In order to secure a semi final berth, the Proteas must master The Oval, improve at Lord's and maintain their Manchester stronghold.
South Africa will play at seven of the 11 allocated venues during the 2019 World Cup. Their campaign will open in London, move to Southampton, skip to Wales, continue in Birmingham, return to England's capital city, jump to Durham and include Manchester. Each city and, indeed, venue will bring largely similar or completely different challenges.
v England, 30 May
v Bangladesh, 2 June
South Africa have won three ODI in nine attempts at The Oval – and only one since 1999. That solitary victory came in 2017, when a four-wicket haul from leg-spinner Imran Tahir and century from batsman Hashim Amla outdid Sri Lanka in the Champions Trophy.
The Proteas have not beaten England in the intermediate format of the international game here this century – and the venue has seen 10 scores of 300 or more in the last 20 innings. Three of those totals were more than 350, which coach Ottis Gibson and captain Faf du Plessis have insisted South Africa have the firepower to post or pursue.
v India, 5 June
v West Indies, 10 June
If batsman Aiden Markram wasn't in South Africa's first-choice XI for opening matches against England and Bangladesh, a recall is a must in Southampton. Markram spent a stint with Hampshire earlier this year, which yielded a century, half-ton and other key contributions with the bat at the Rose Bowl. Markram's part-tine spin was deployed at this venue too – and relished a three-wicket haul in victory over Middlesex. His spell included the dismissal of England captain Eoin Morgan.
Amla struck an ODI 150 against England here in 2012, while no non-English bowler has claimed a five-for in the intermediate format of international cricket at the Rose Bowl in 15 years. South Africa can take heart from India's shoddy record at this ground. They've won once in three attempts here, with a highest score of 290 against Kenya in 2004.
v Afghanistan, 15 June
South Africa have played five ODIs in Wales, but failed to capture consistency after a win, defeat, tie and two no-results. That tie came the last time they played here, against the West Indies during the 2013 Champions Trophy. Six members of that XI are in this year's 15-man squad.
Nine of the last 10 ODI captains to win the toss opted to field first. The one that didn't, New Zealand's Kane Williamson two years ago, copped a shock Champions Trophy defeat to Bangladesh. Afghanistan have never played an ODI here.
v New Zealand, 19 June
Edgbaston was the scene of South Africa's tie with Australia in 1999's World Cup semi-final, which saw all-rounder Lance Klusener and tail-ender Allan Donald's infamous run-out send a nation into mourning. South Africa have played seven other ODIs at the venue, winning four, one of which was over New Zealand in that same 1999 event.
The Proteas' last ODI here brought defeat to eventual champions Pakistan in the 2017 Champions Trophy. The left-handed David Miller struck a patient 75 not out after top three Amla, Quinton de Kock and Faf du Plessis failed to convert promising starts, none of which must be repeated if the Proteas are to beat the Black Caps this time.
v Pakistan, 23 June
This is another English venue that hasn't been good to South Africa in limited-overs competition. Their ODI record at Lord's reads: won one, lost three. That lone win came two years ago, when fast bowler Kagiso Rabada rattled England with a four-wicket haul, after which Amla and de Kock all but finished the job.
The Proteas will return to this venue for the final, if among the top four after the round-robin fixtures and triumphant in the semi-final. The prospect of facing Australia or India – who both have more ODI wins than losses at Lord's – in that final is daunting.
v Sri Lanka, 28 June
South Africa have played one T20I in Durham, but never ODI cricket. They will rely heavily on insight from batting coach Dale Benkenstein, who played several seasons for Durham in the County Championship.
Sri Lanka's ODI record at Chester-le-Street is unblemished, on the back of 2014 and 2006's victories over England. This is another venue synonymous with captains opting to field first. Only two have chosen to bat first in the last 10 ODIs here – and both resulted in defeat.
v Australia, 6 July
One of two 2019 World Cup venues at which the South Africans have collected more ODI victories than defeat, Old Trafford will host the final round-robin fixture. This, too, will be the Proteas' only day-night match of the campaign – and could feature wrist-spinner Tabraiz Shamsi.
South Africa will be hard pressed to field Shamsi and leg-spinner Imran Tahir in the same XI throughout, but would be justified in Manchester, where the ball will likely skid onto the batsmen under lights.
CHECK OUT OUR WORLD CUP BETTING HERE.
We also have a super promo for all BET.co.za customers. Sign up today, bet on the Proteas to win the World Cup, and get your money back if they get knocked out in the semi finals. We're saving you the heartbreak!