28 February 2019, by: Gareth Rosslee
THE BRUS HAVE SPOKEN – CLIMB INTO THIS WEEK'S SUPERBRU BET BOOST

Super Rugby enters a third week and punters are starting to get their eyes in after a few shock results in Round 2.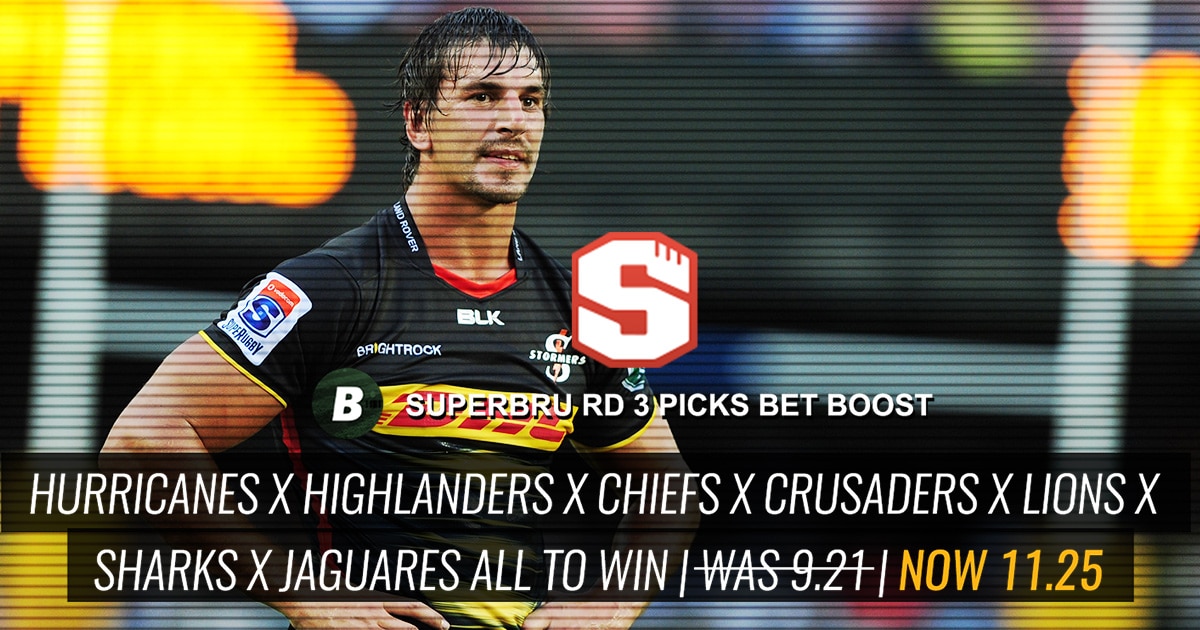 When it comes to sports betting it sometimes pays to be a lone wolf, eyeing out where the pack are going wrong and backing yourself to know better. Sometimes, though, there's safety in numbers and using crowdsourcing information we're able to find out the most popular picks for Round 3 and take them in a boosted multiple.
Superbru Rd 3 Picks BET Boost
This week the Hurricanes, Highlanders, Crusaders, Lions, Sharks and Jaguares make up the favoured teams and you can now get them all to win at just over 11/1.
That's right you can slap a hundy down on this multi and walk away with R1225 (winnings plus stake back) if it lands.

All our BET Boosts are available for up to R5000 per punter, so have a crack!
Take advantage of our promos
We've got some cracking Super Rugby betting promotions for you to consider.

Stake R400 or more on Super Rugby over the weekend and get a free R100 bet for the following game week.

Back a South African team to win Super Rugby and if they reach the final, we'll payout.
Explore all these promos plus our cricket, tennis, golf and horse racing promotions over here.